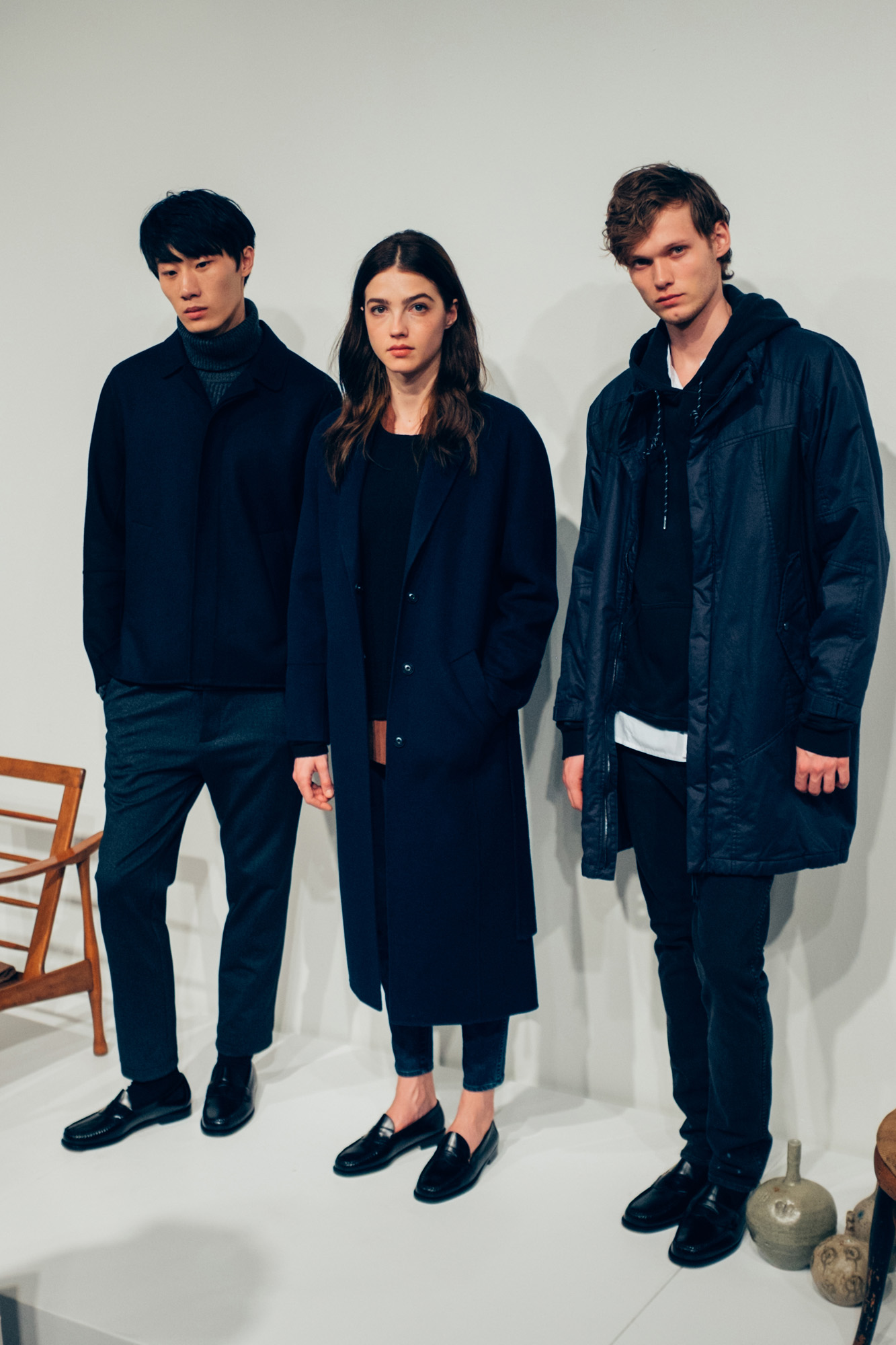 Getting an early jump on the weekend this week. Also extending it through Monday. It'll be nice to get out of town for the holiday and breathe some country air. Before that, I'm dropping these images. Earlier this week, I had the pleasure of attending Baldwin's F/W 2016 preview. Baldwin is out of Kansas City and is known for their denim with the signature white rivet on the back pocket. The presentation was dope. The looks were fantastic. Unfortunately, none of my images turned out very sharp. I wanted to bring something very small to shoot the event, but I forget how bad the AF is on my rangefinder in low light. Anyway, I feel like you can get the idea. I really like the look in the last image below: first lady model on the left, hoodie/wool jacket combo.
This is my first (and possibly last) attempt at a 'roundup' type of post. So if you have the time and attention span to go down the rabbit hole, peep below for some links out to other good stuffs (also peep the rest of the Baldwin images [duh])–
For my moto friends: Enter to win this SoCal adventure touring freebie from the Gear Patrol Guys, et al.
Art/Photo/Design/Journalist peeps: Throw your hat in the ring to cover Barcelona Design Week for Booooooom!
Skate kids/Fellow Gen Xers: Read this super interesting piece on Jake Phelps 20+ Year Editor of Thrasher Magazine a/k/a the Anna Wintour of Skateboarding.
Street Art Fanz: As if going to college in San Diego did not already provide enough visual stimulation, El Mac just finished a very sick large scale piece on the UCSD campus.
Lastly, treat your wait staff well this weekend (and always).