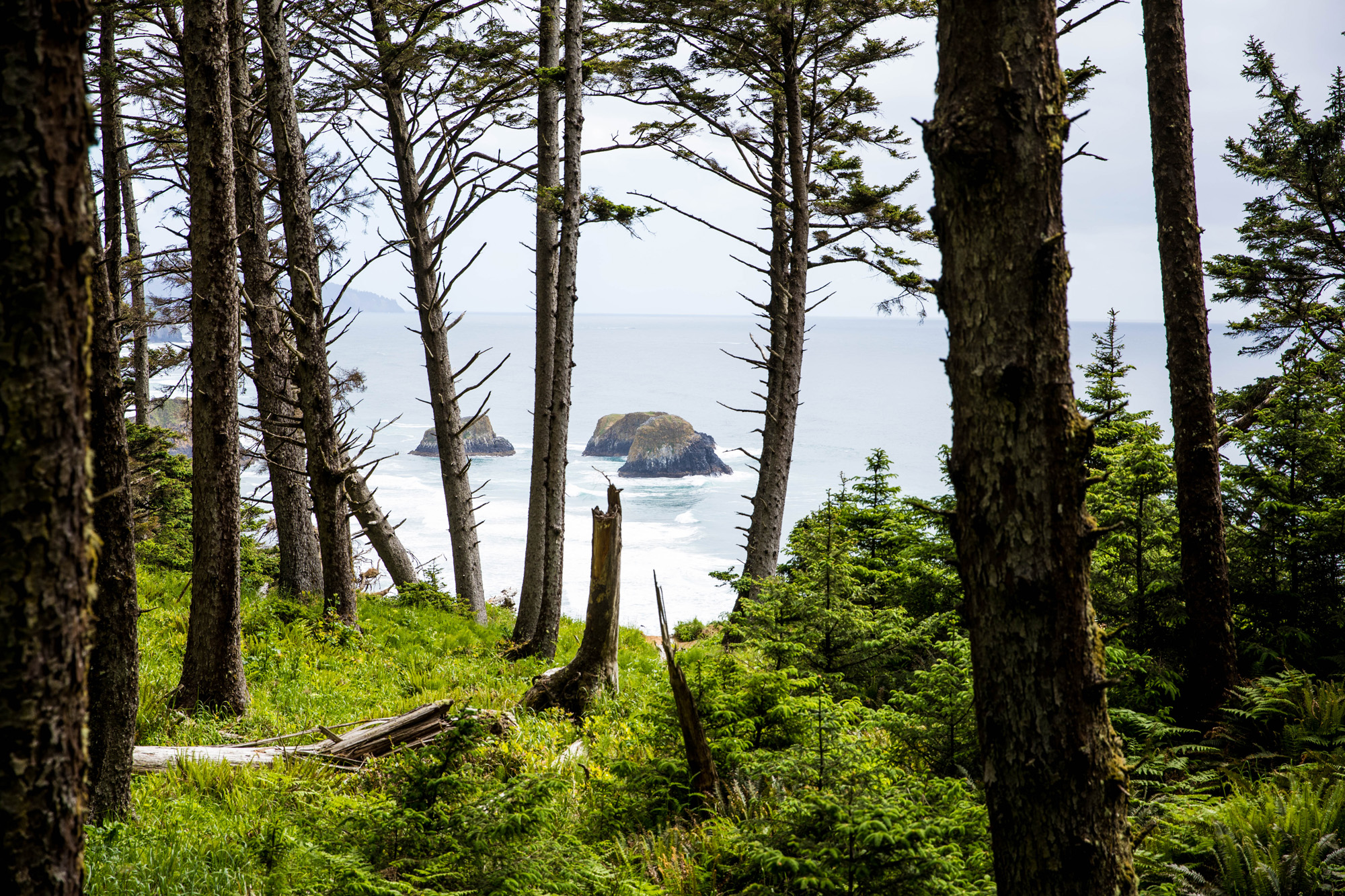 After spending Friday night and Saturday in Portland, we drove south toward Newport where we met up with some other good friends of ours. They had secured a beach house for the weekend in the town of Waldport. The weather was sunny and awesome. We explored the beach and flew kites Sunday afternoon. Monday, my friend Jon and I caught some rock fish in the morning, and we ended up grilling them up for dinner. We were having so much fun being social that I didn't really get any snaps (except a sunset) with a real camera. So there are a mix of celly shots in this post. Apologies for the crap quality.
Tuesday morning we drove up the 101 north. One of the highlights was Cannon Beach, and Ecola State Park.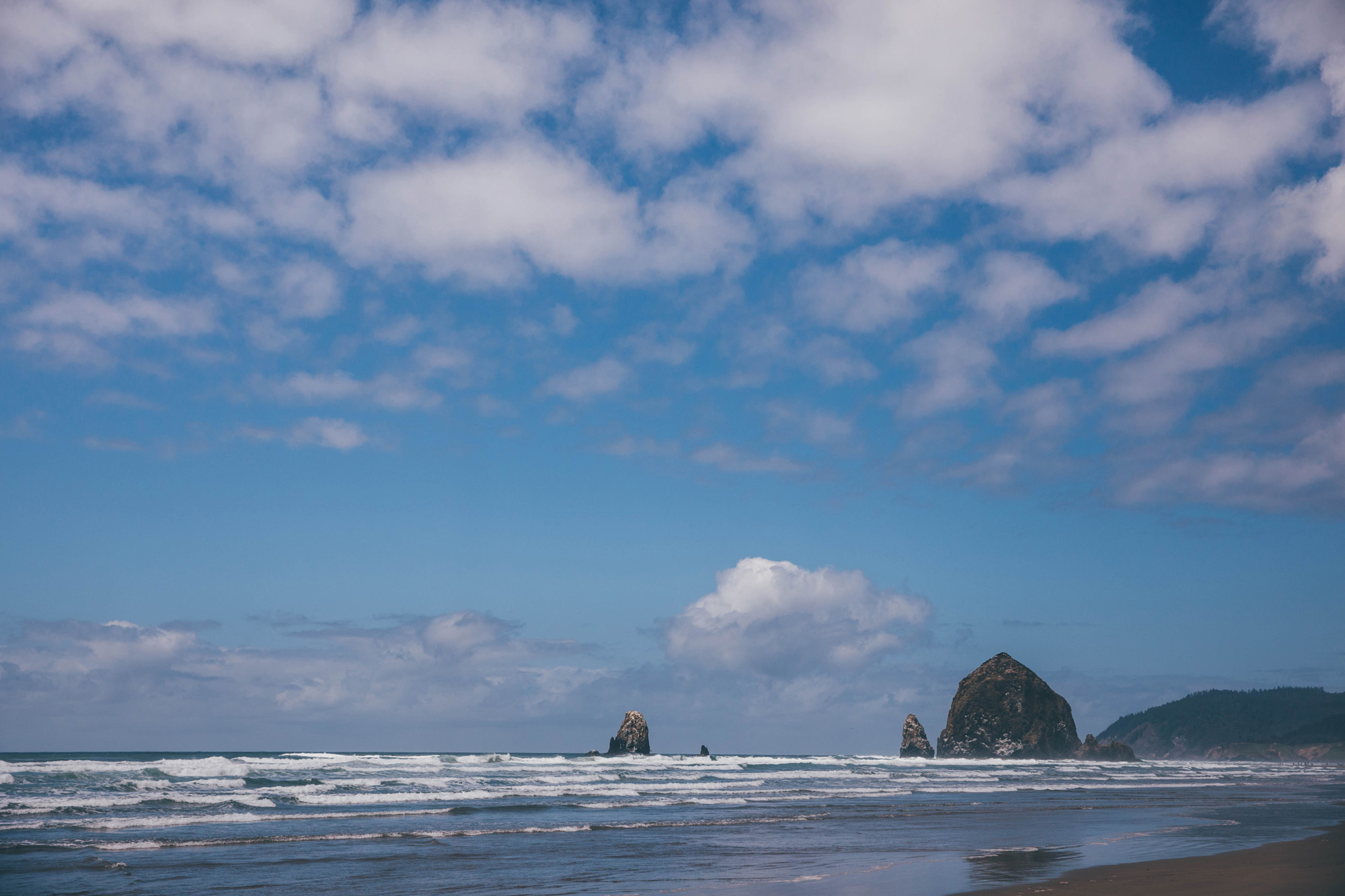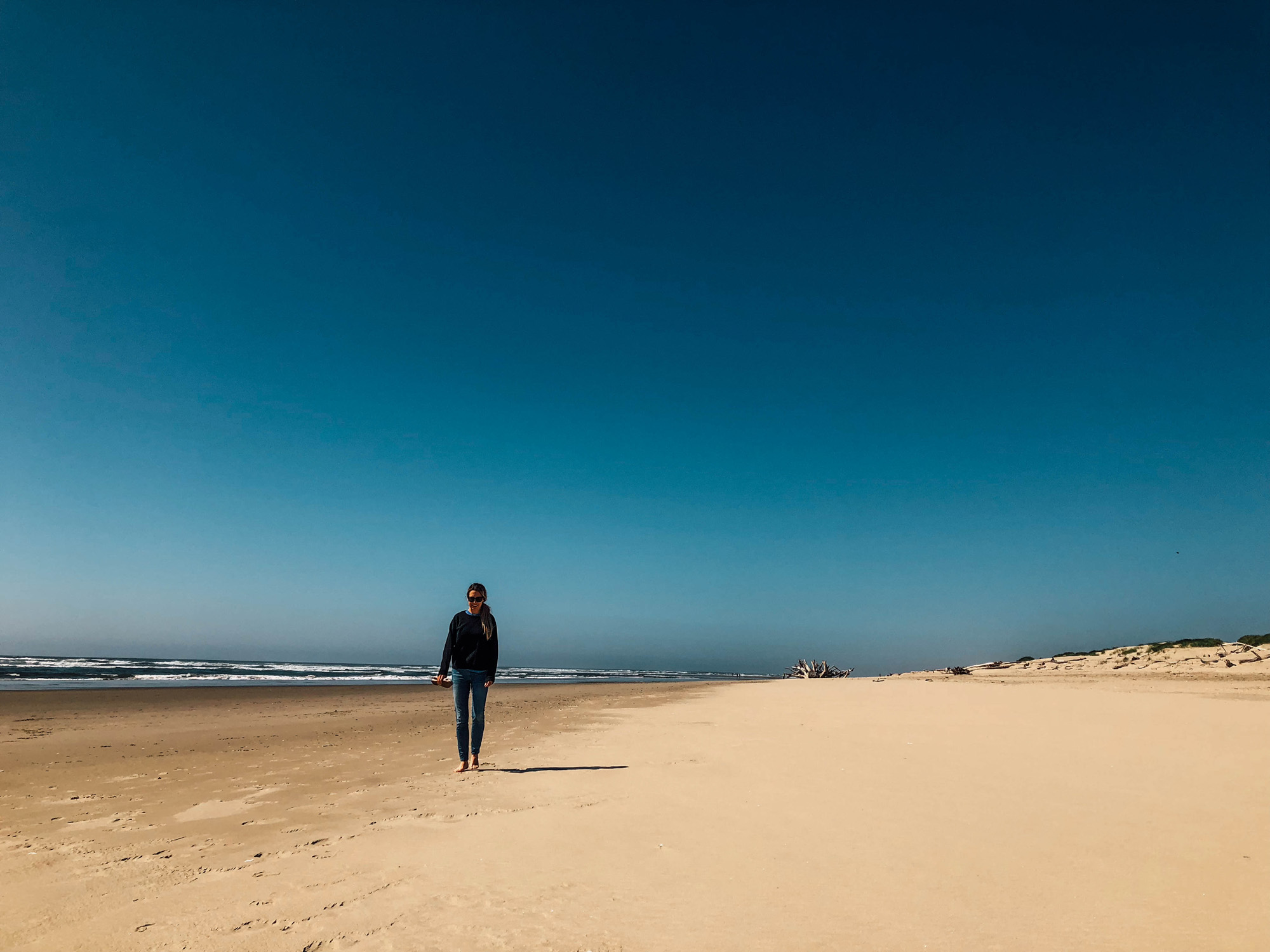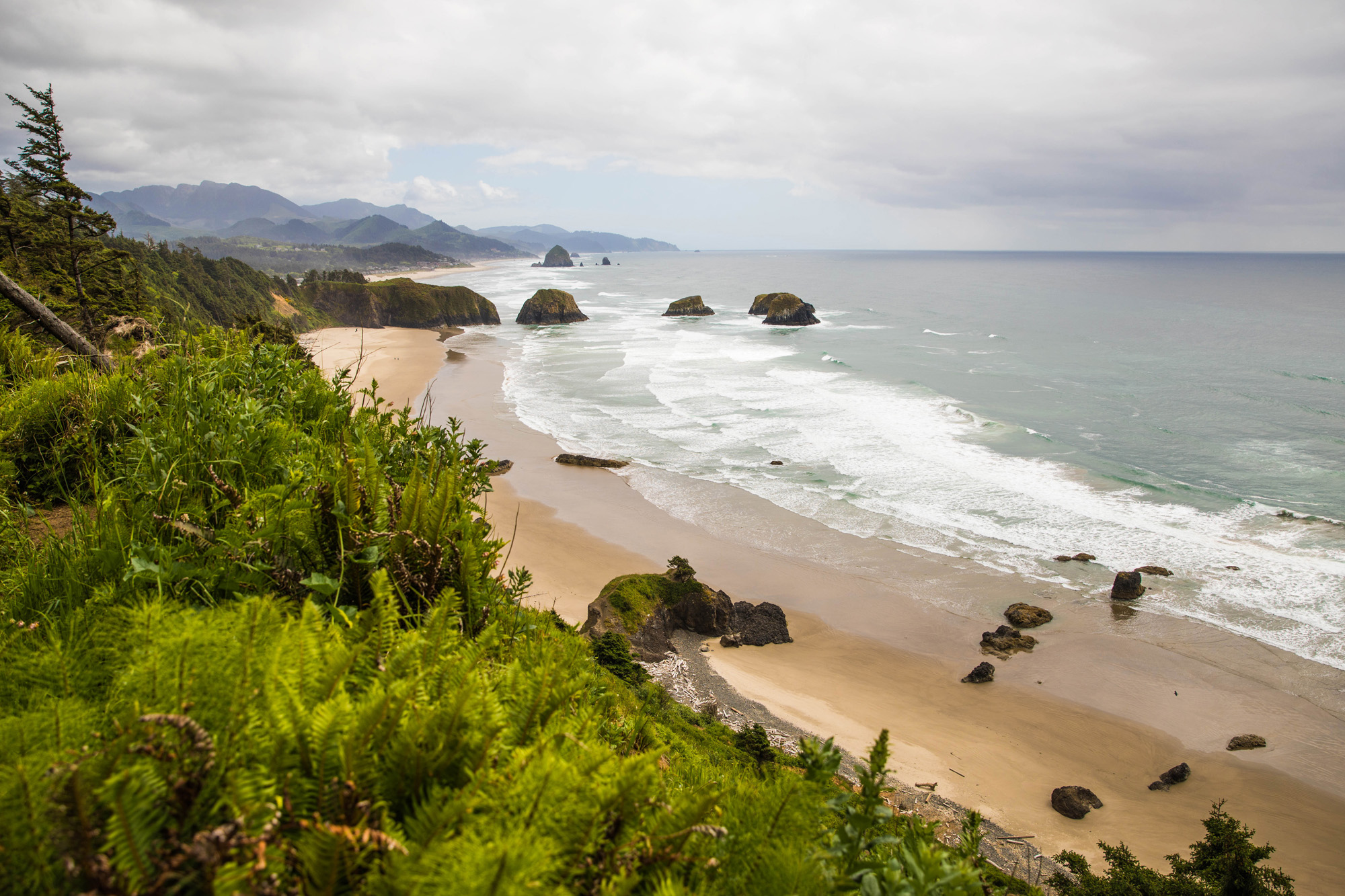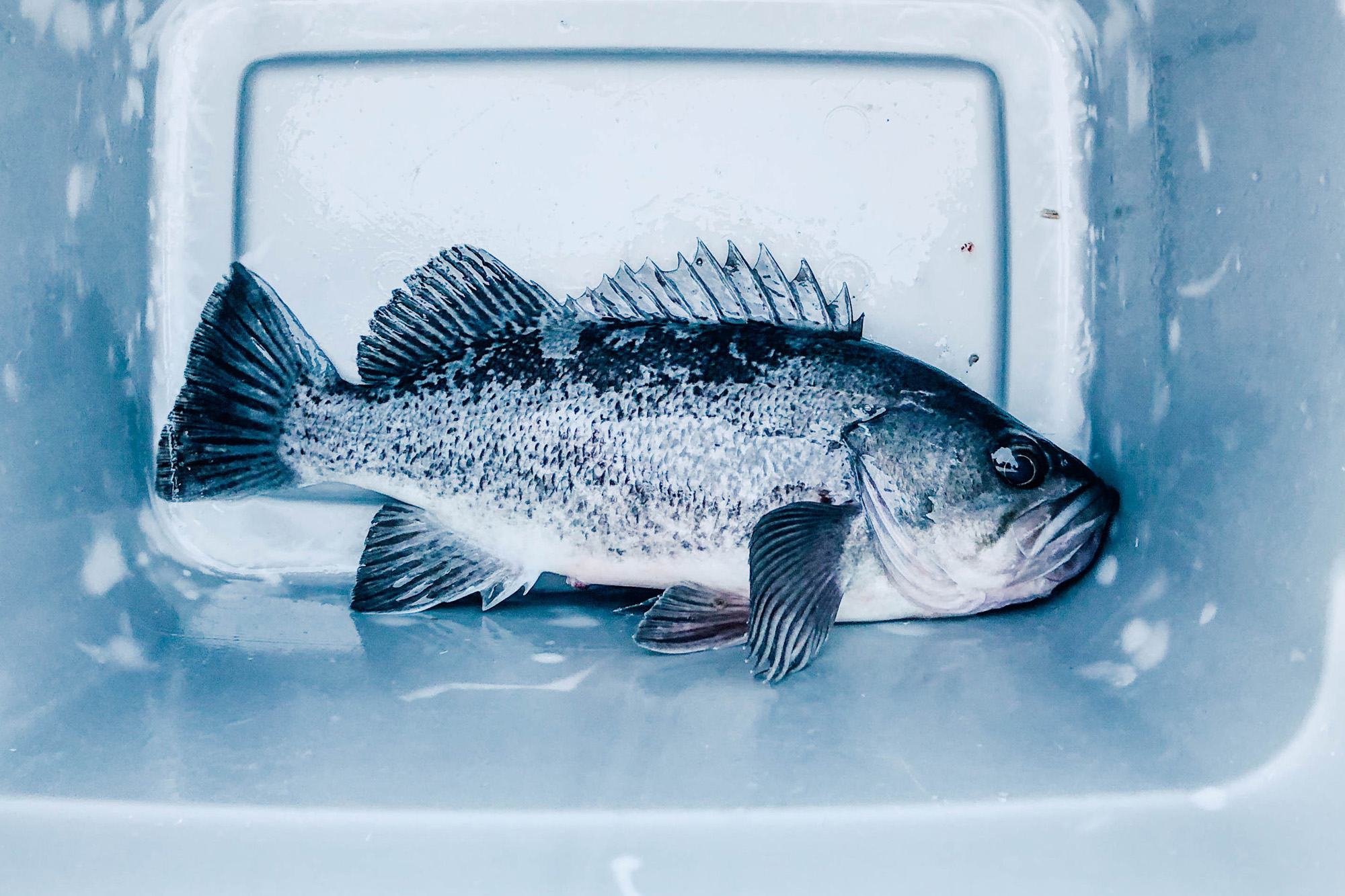 B snapped this one of me below, posing at one of the 10 or so view points along the 101, where we pulled over to take in the sights.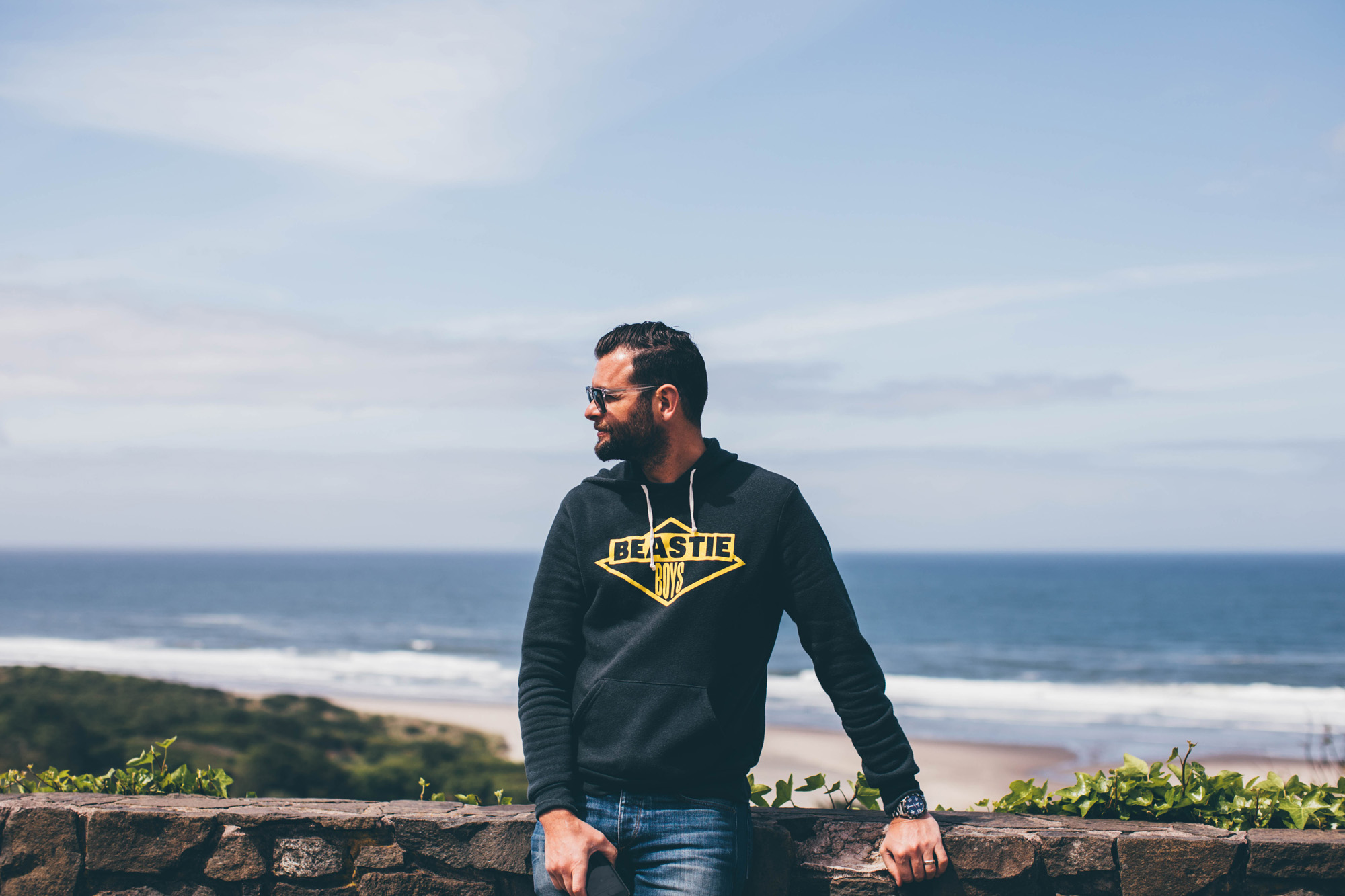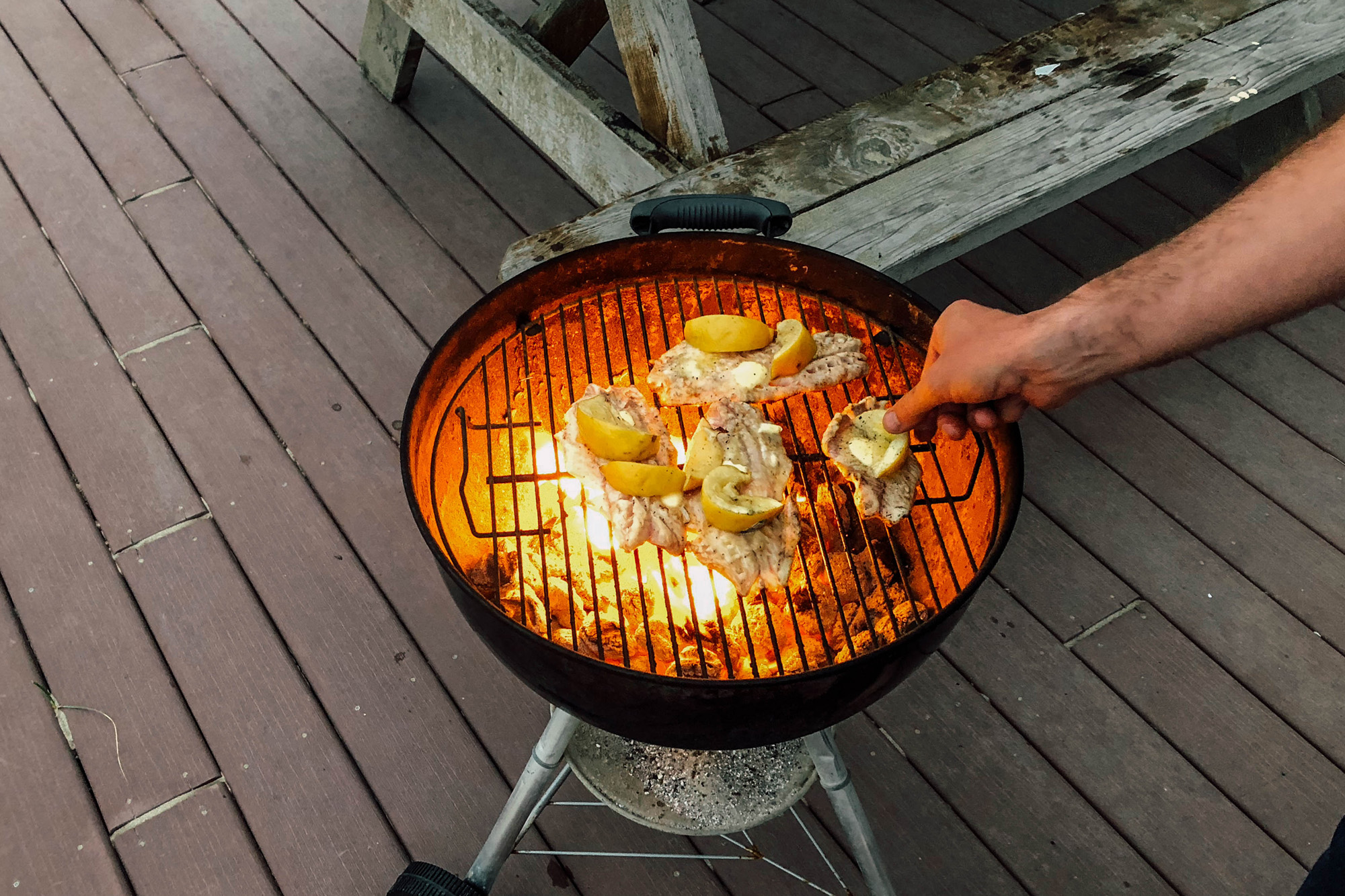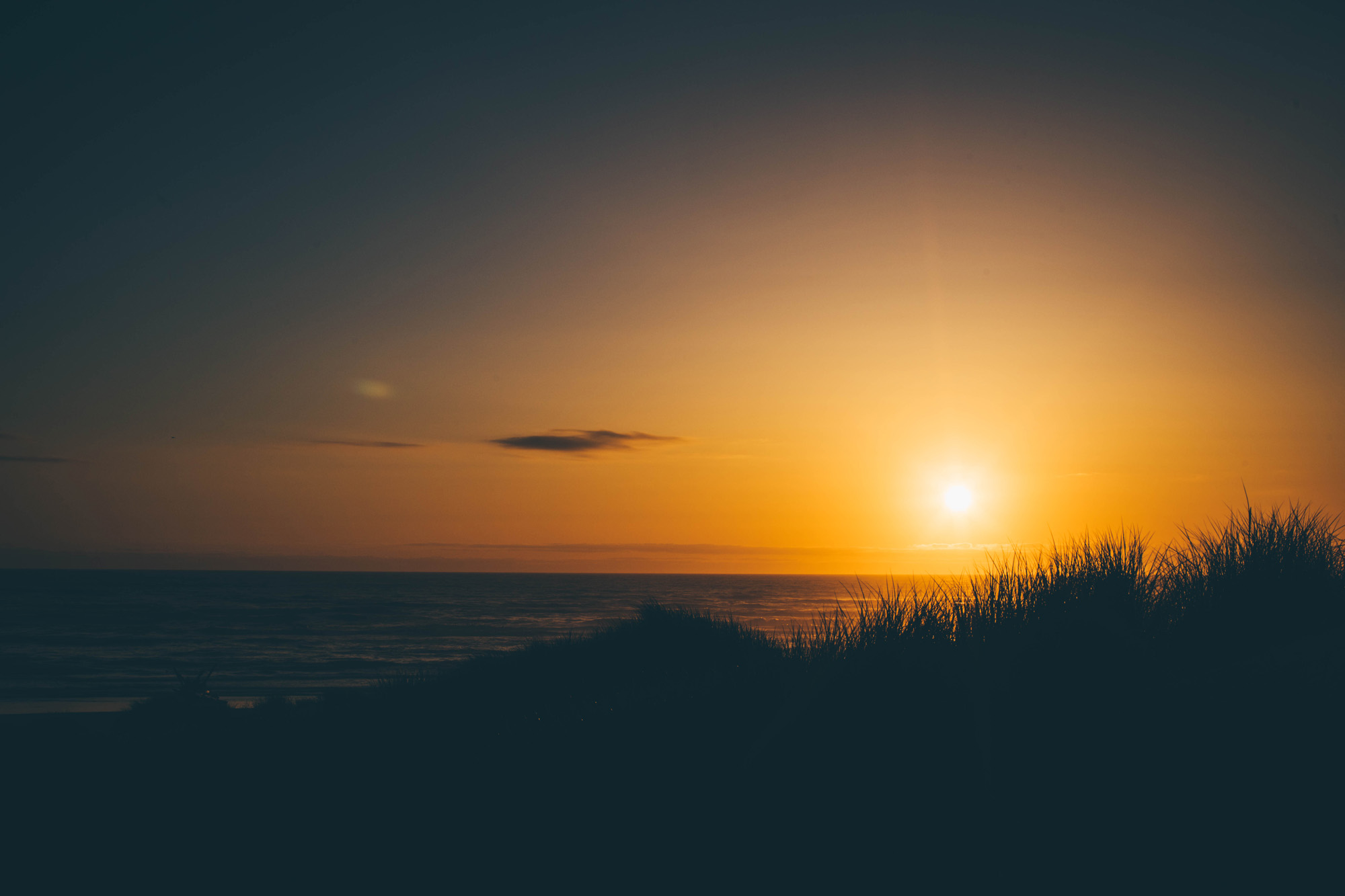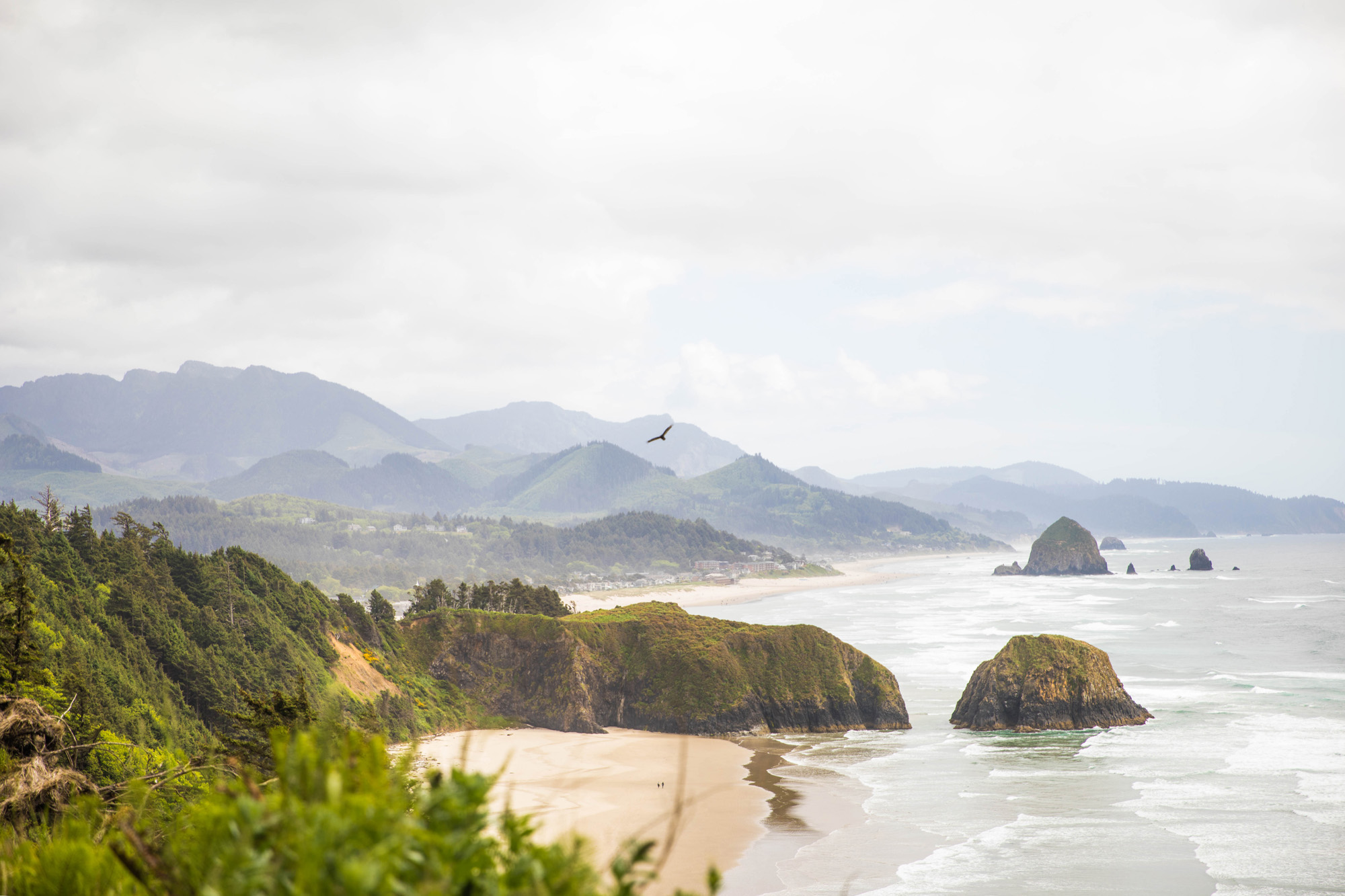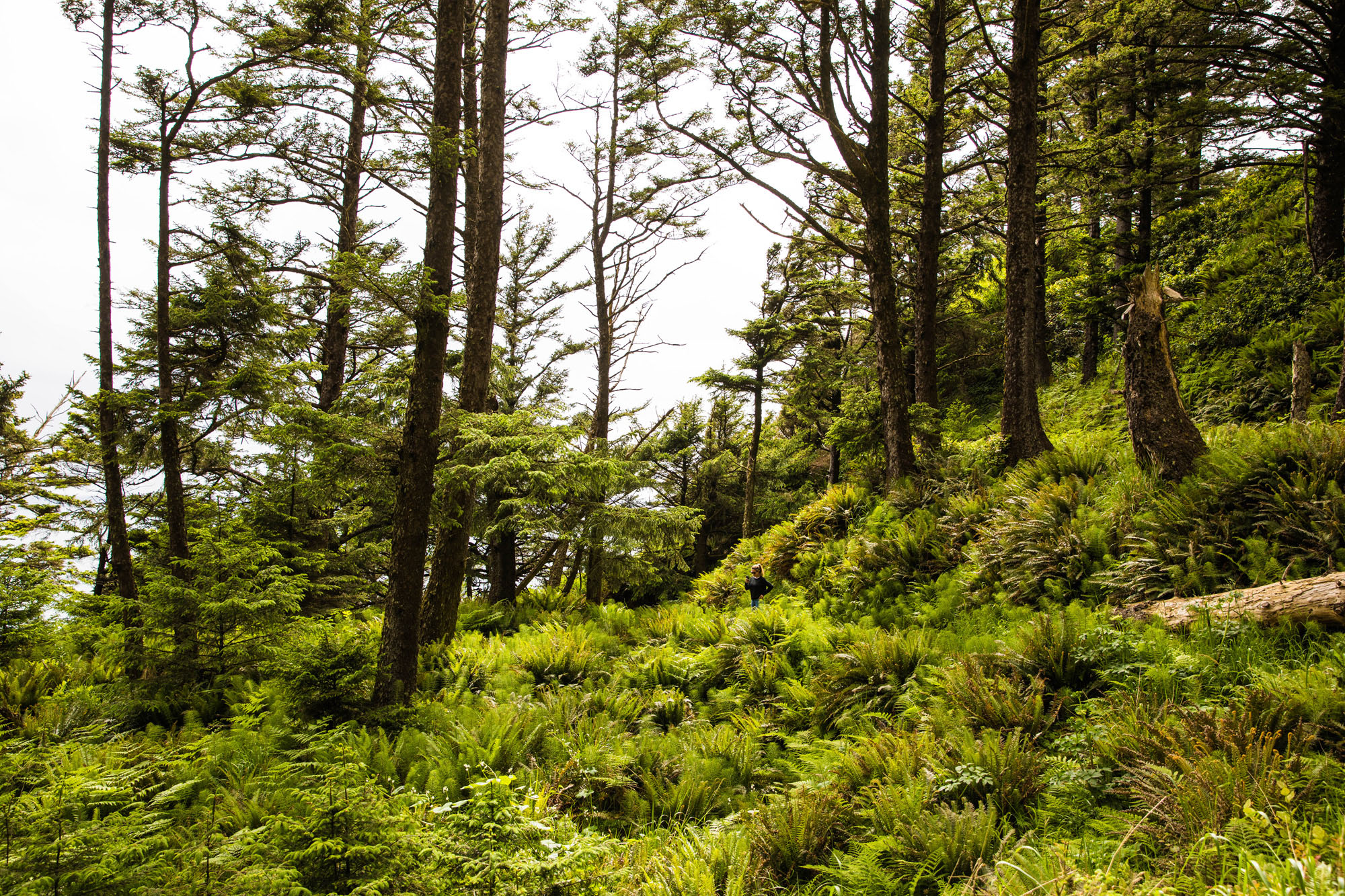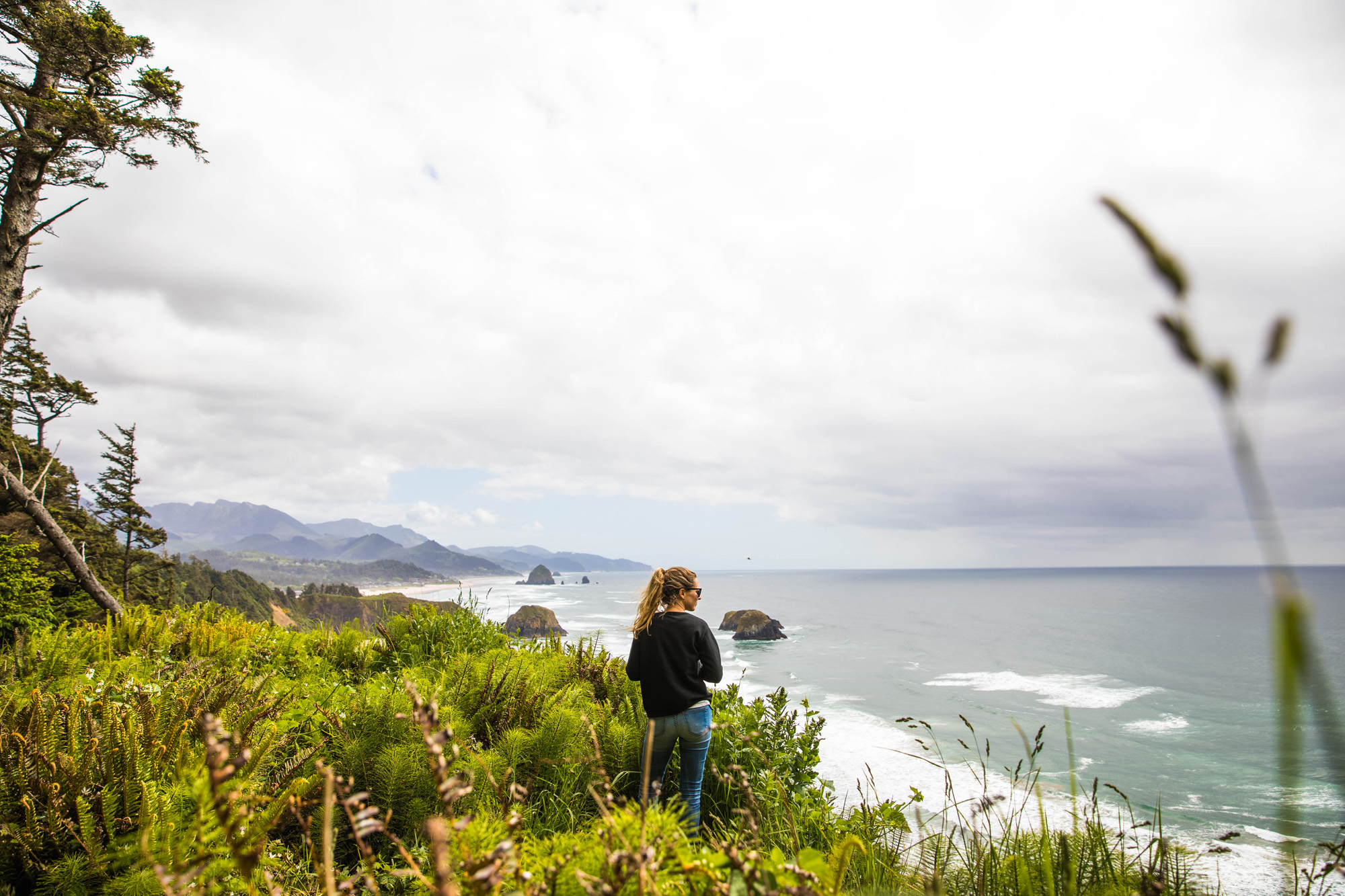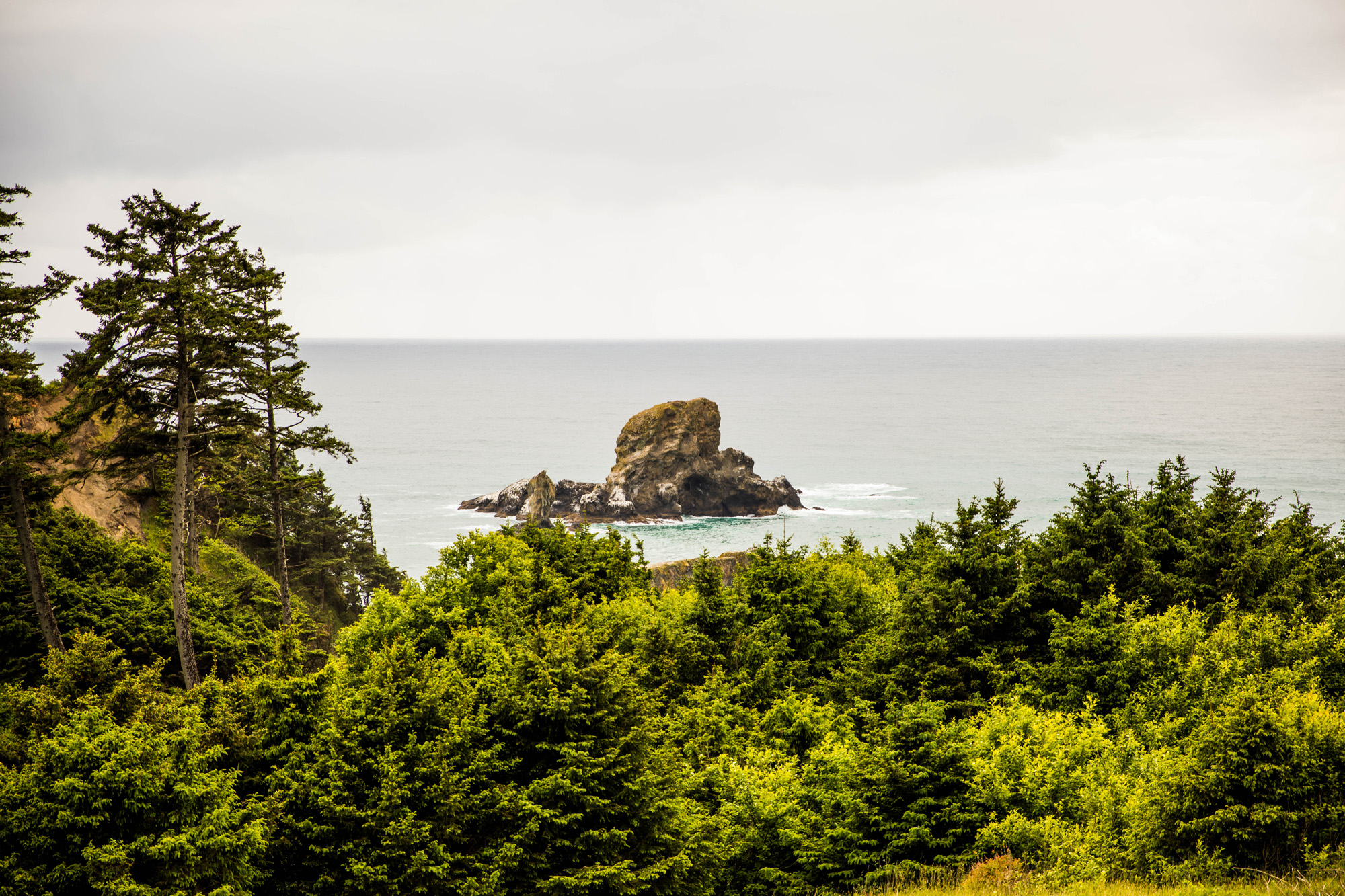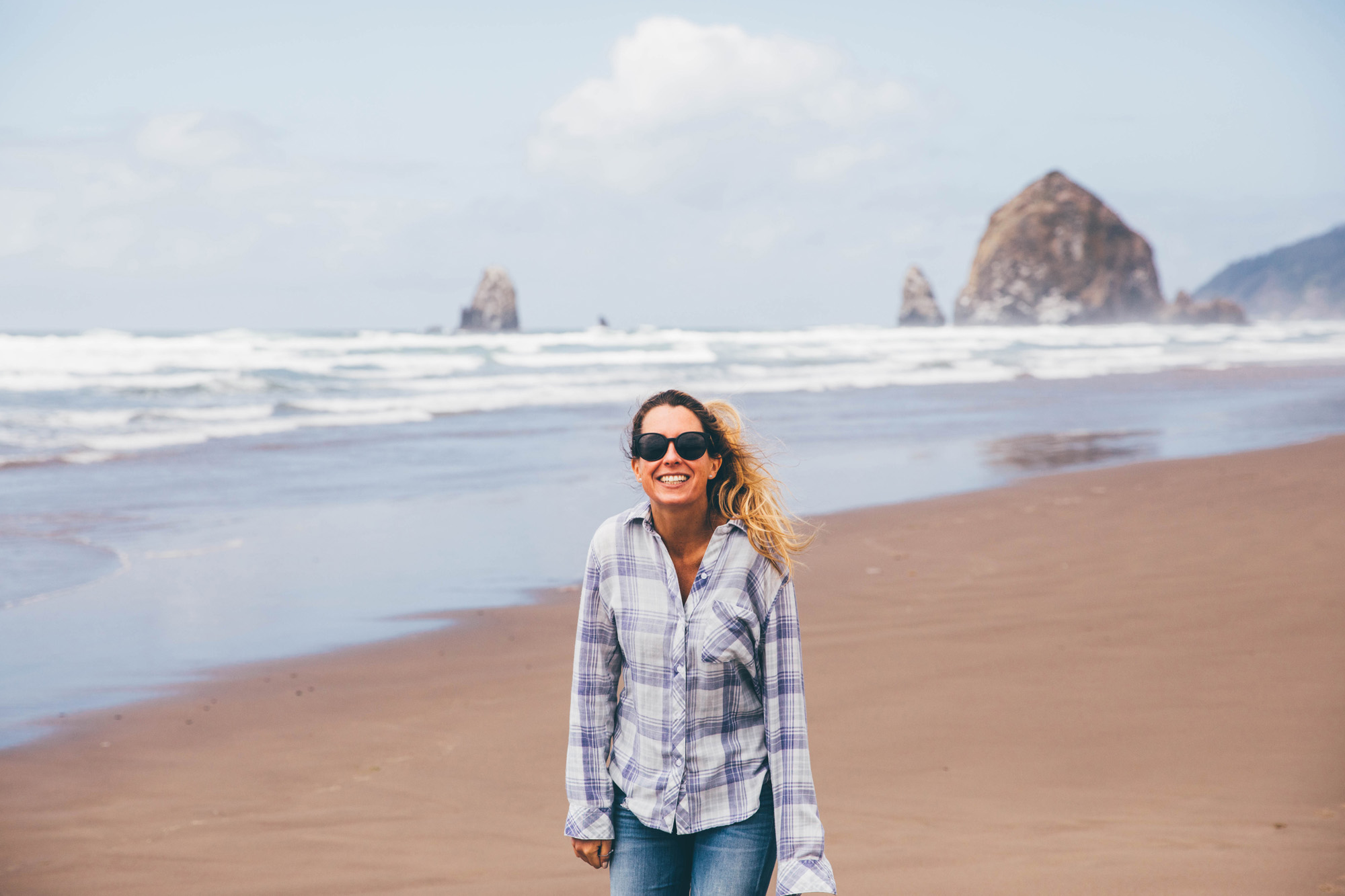 The pano of Crescent Beach below was a celly shot. Here is a link to the full resolution, for kicks.