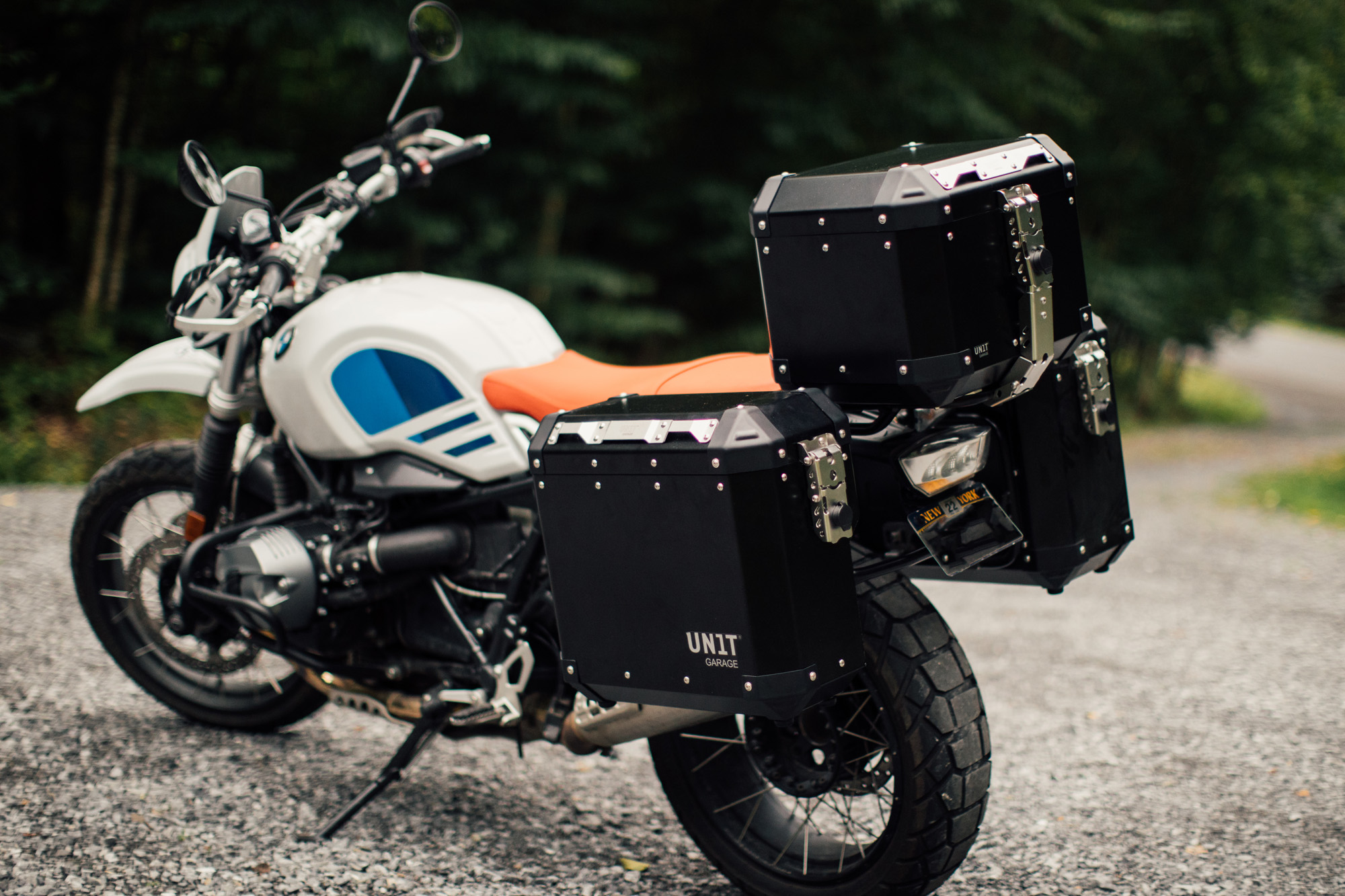 One of my main takeaways from this little jaunt that I did over the summer, was that I needed to figure out a real luggage solution for my bike if I was going to be taking anymore multi-day trips. I had been passively scanning the Revzilla spam emails, and paying a little closer attention to the other bikes I saw with good looking boxes or bags affixed to them. But I didn't see anything that really stood out to me. A few weeks ago one of my friends from Union Garage randomly sent me a message about the new stuff they had received from the Italian outfit Unit Garage. So many garages!! At any rate, I knew right away that I had found the gear I was looking for. Can't beat that Italian design!
Initially I ordered only the side boxes, hoping that I could retain the existing rear rack. Soon after I began installation, I realized that the existing rear rack would not be compatible with the pannier racks, and ended up ordering the top case as well. The Union Garage guys were very cool about making sure that I had matching lock cores for the whole set, so that I wasn't carrying around extra keys (or worse, forgetting to carry them).
Installing the racks to the frame was a piece of cake. Getting the OEM under-tail unit to play nice with them is a different story. Ultimately I had to reposition the indicators a few inches to the rear (the pannier kit included parts for this), and shortened the stocks down to about an inch in length. I also had to take a sawzall to the stock tail light bracket and plate holder. I ended up going with an after market plate holder, but was able to use the original OEM tail light after trimming a few inches of plastic from the original housing.
I am very happy with the way they came out. The boxes are super nice with neoprene liners and leather top straps. Now I just need to plan another road trip!! Here are a few additional photos–