Menton was our last stop in France, prior to returning to NYC (via Copenhagen). It is about a 30 minute train ride from Nice, and sits on the border of Italy. It could be described as a smaller, older version of Nice. We happened to be there during the Fête du Citron, which is the festival of Lemons. As a result, the whole town was replete with large scale sculptures made from lemons and oranges.
We stayed in a budget hotel that was fine, but not worth recommending. It was centrally located and the town is very walkable. There is a very new looking promenade at the base of the "old town" with a variety of restaurants across from a small beach area.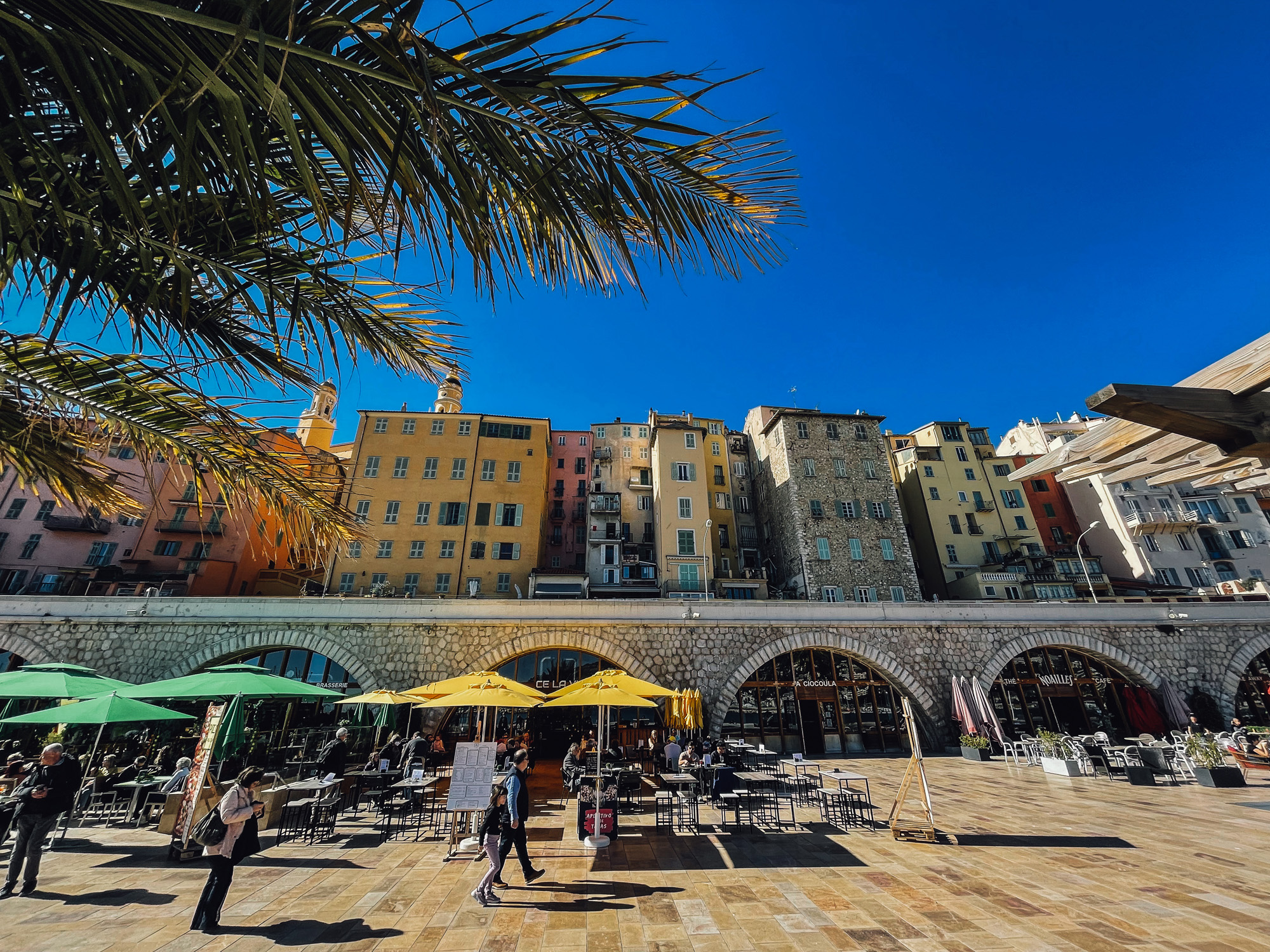 One of our favorite meals was a late afternoon lunch at a little hole in the wall called Sini on Rue Des Marins, right behind the Halles municipales where they have the big market every morning. They had amazing pizza and 1664 on tap. It was also super inexpensive.
Some other places we ate-
Les Incompris — We popped by here for some late evening drinks and snacks. At first I was worried that all of the spots along the promenade would be like a French version of the TGI Fridays or something. Surprisingly, the vibe was very good. There were a lot of college aged locals there. The music was good, drinks were good, and so was the food. Here is a photo of the massive cheeseboard we got (did not realize it was so large when we ordered it).
Cote Sud — We tried most of the menu, here. The fish was awesome. Good wine. Excellent Pizza. There was an interesting mix of locals and tourists. Lively vibe, but terrible music.
One of our favorite spots on the latter half of the trip was a little beach that Britt spotted from the train on our way to Monaco. On the way back to Menton from Monaco, we called an audible and got off the train at a little place called Roquebrune Cap-Martin. From the station, we walked down a series of concrete stairs to the small beach Britt had spotted earlier from the train. We found a spot to sit and enjoy a couple of local beers that Britt had brought along in her tote.
We did some exploring of the city our final evening in Menton. The narrow walkways in the "old town" reminded me a lot of Marrakech inside the medina. Here is a final set of snaps from Menton (including some grainy cell phone night shots)-