Day 4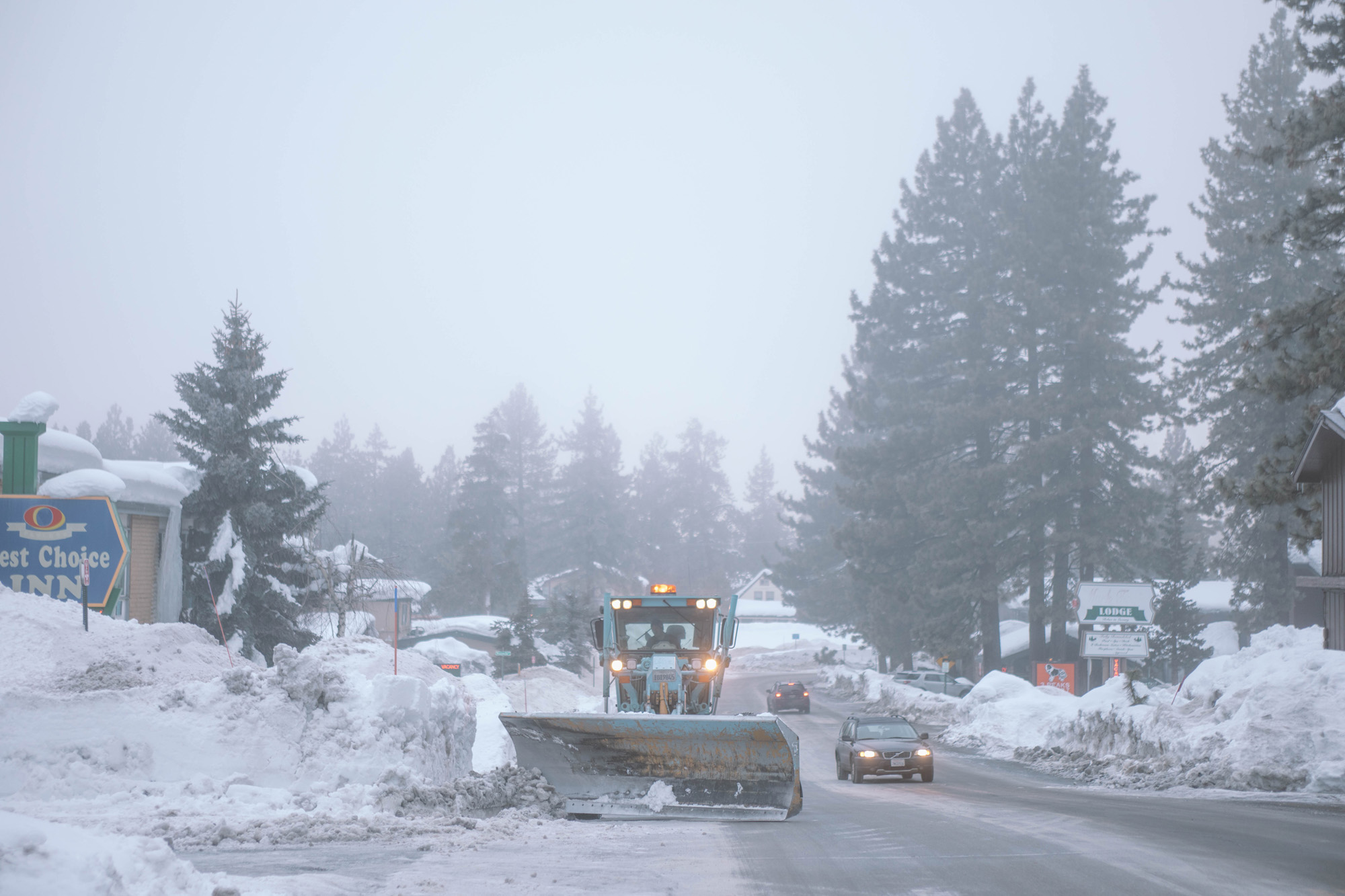 Continued from Part 3… Monday morning we woke up to a thick blanket of fog socking in South Lake Tahoe. We threw all of our gear into the Jeep and headed toward Kirkwood, which was about a 30 minute drive away. As we turned off of the main highway and started to head up the windy canyon road, we quickly broke through the cloud barrier. Above the fog, it was another bluebird day with the sun blazing overhead. Since it was a Monday, and we showed up on the early side, we were able to get an amazing parking spot right at the base of the lift. It was so warm that we took our time suiting up, before meeting our Expedition Kirkwood mountain guide for the day, Chris.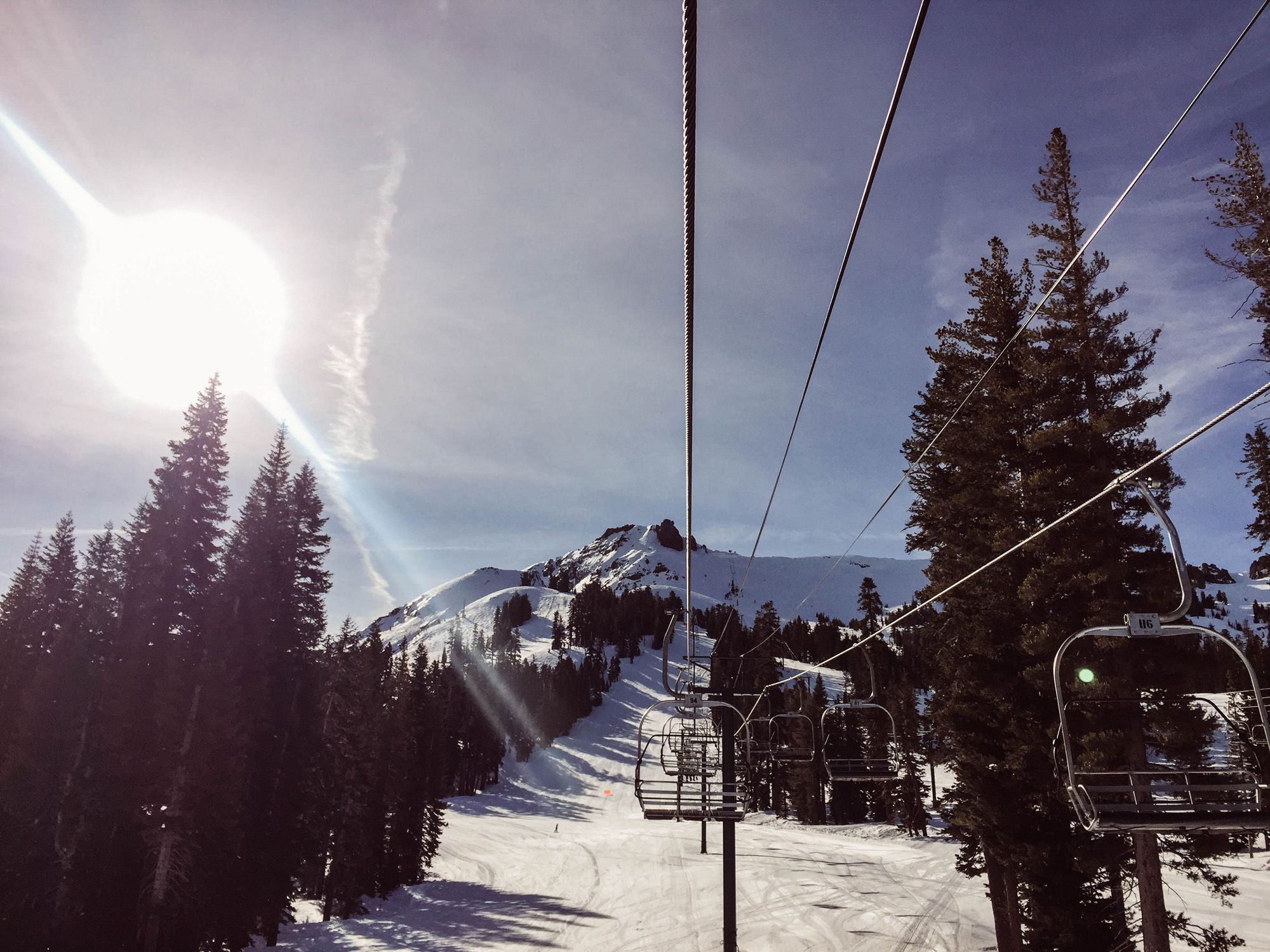 Our first run was off of chair number 5, "Solitude." We felt the stoke settling in as it became apparent that we were going to have this mountain mostly to ourselves, with tons of snow and virtually spring weather. Chris lead us down a couple of groomers to get a sense of our riding ability before taking us to a back bowl that was capped in a giant cornice famously called "the wave." We rode the "Sunrise" lift for two or three runs, each time stopping to take in the view from the shoulder of Thimble Peak. Thank you to mountain guide Chris for the photo directly below.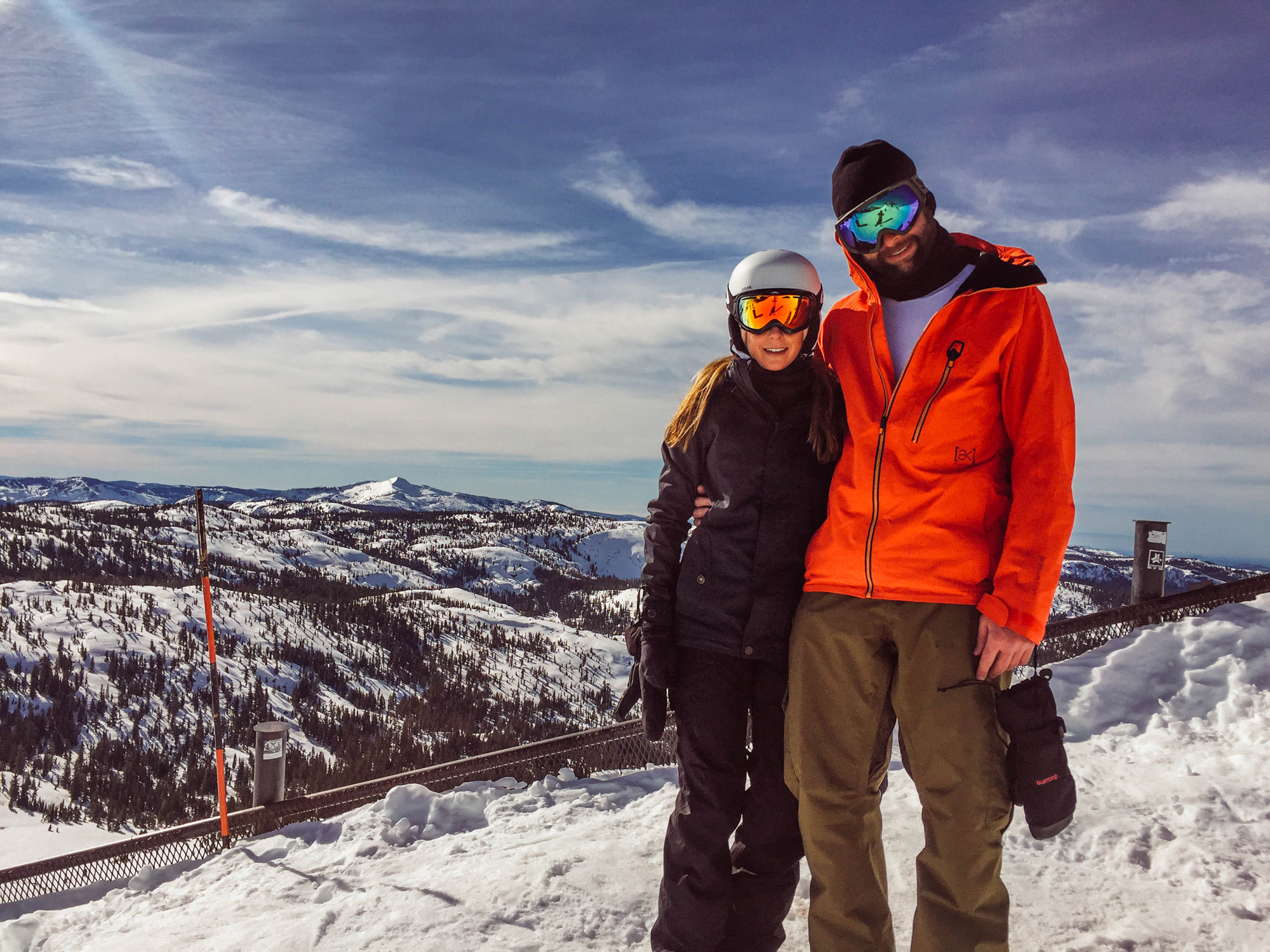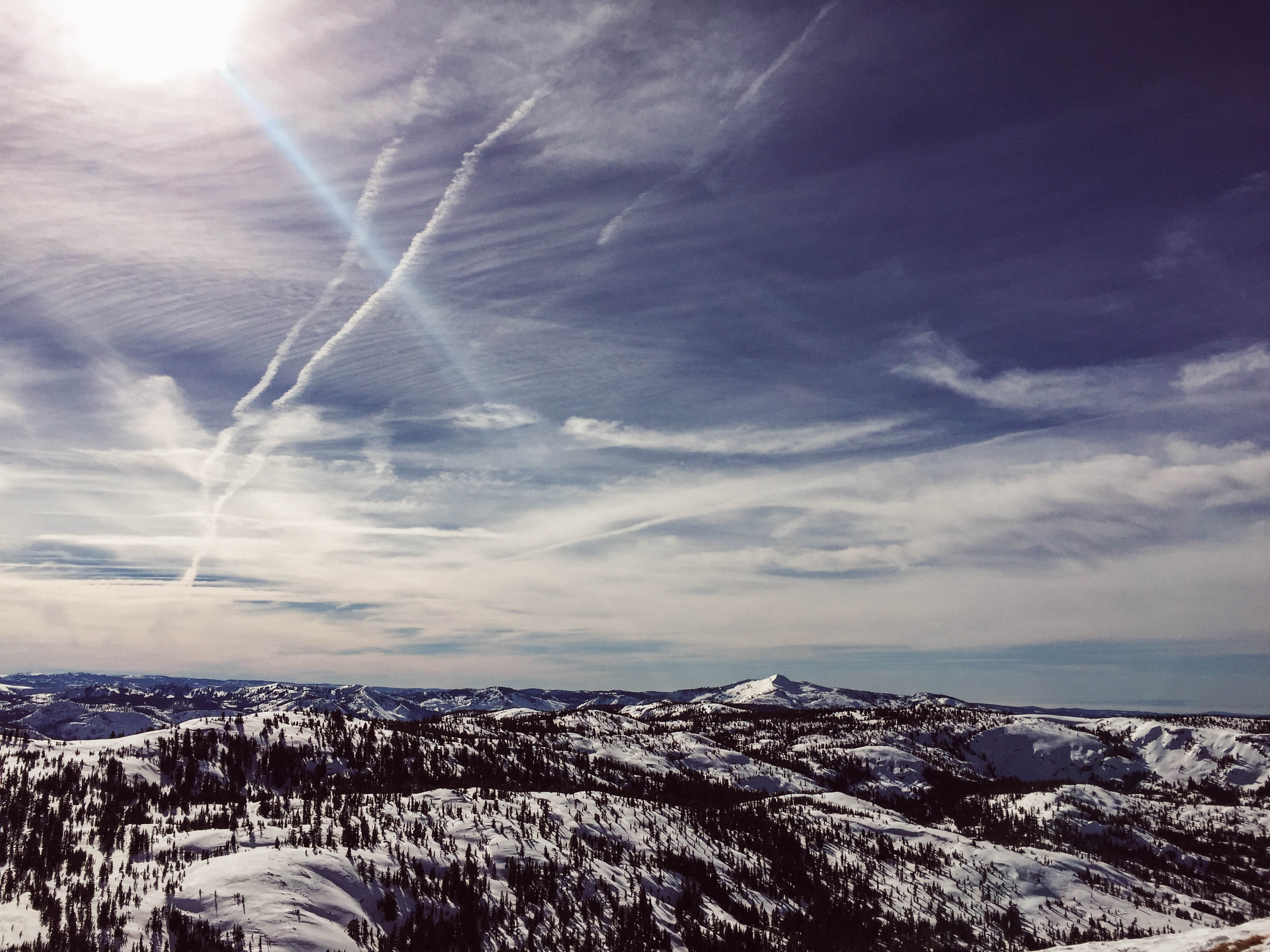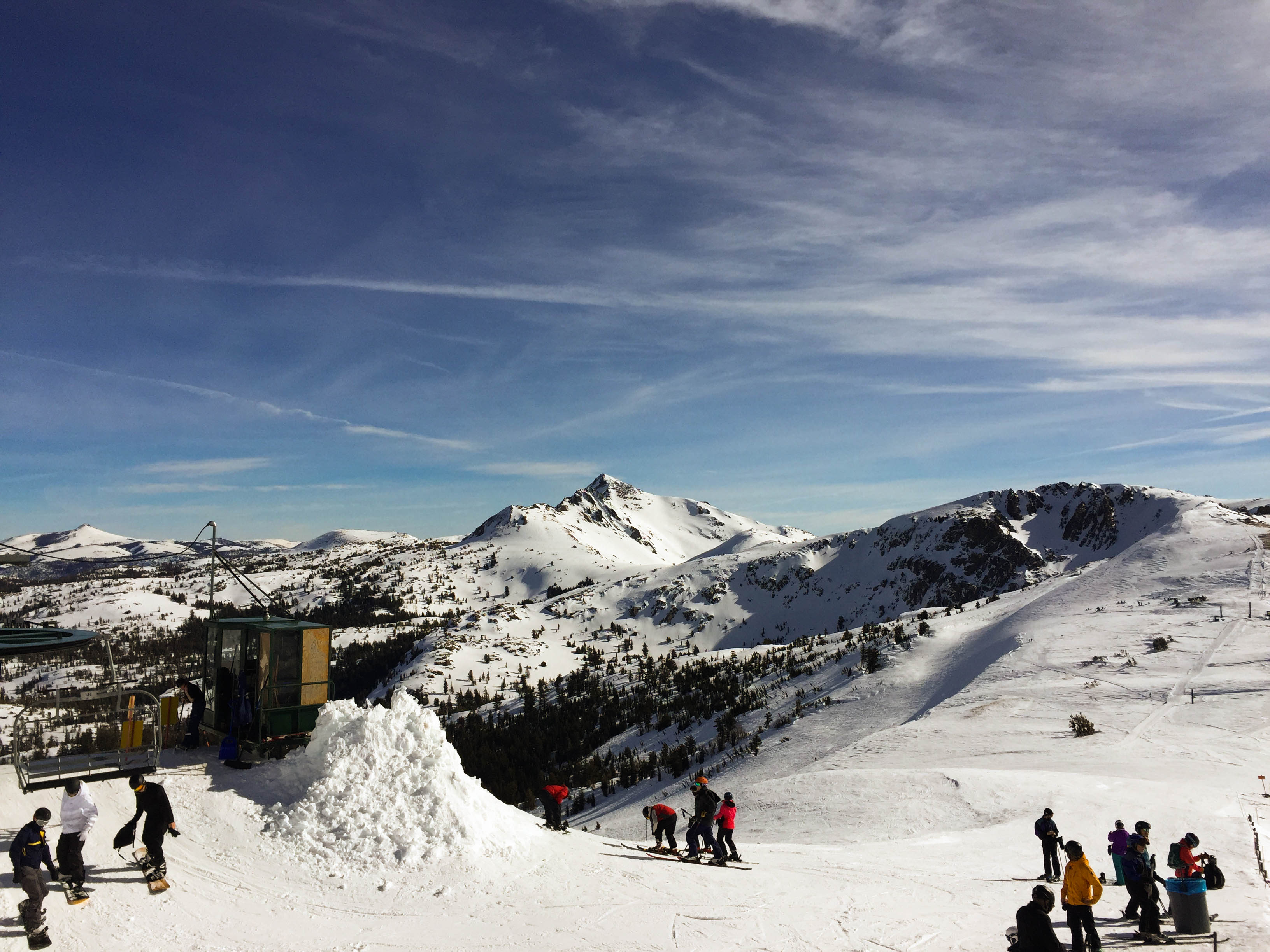 Chris took us back to Mountain Village from the back bowl, where we caught chair number 6, "Cornice Express." From there we traversed a massive cliff section to Sentinel Bowl. We alternated between tree runs and cat track switchbacks. I could tell that this zone would be insanely fun with a couple of inches of fresh. Even with the sun softening up the top layer of 5 day old snow, it was some really good riding.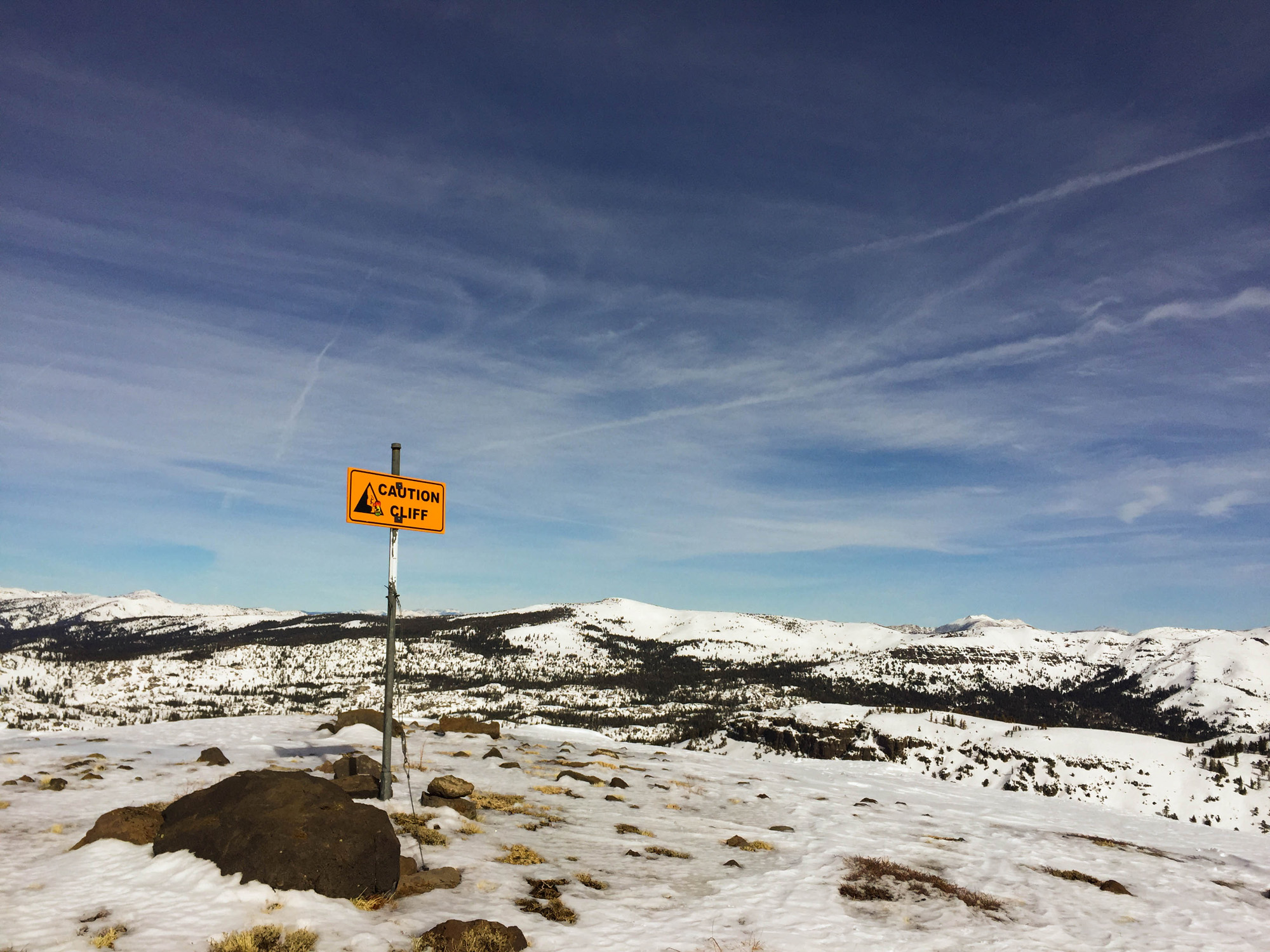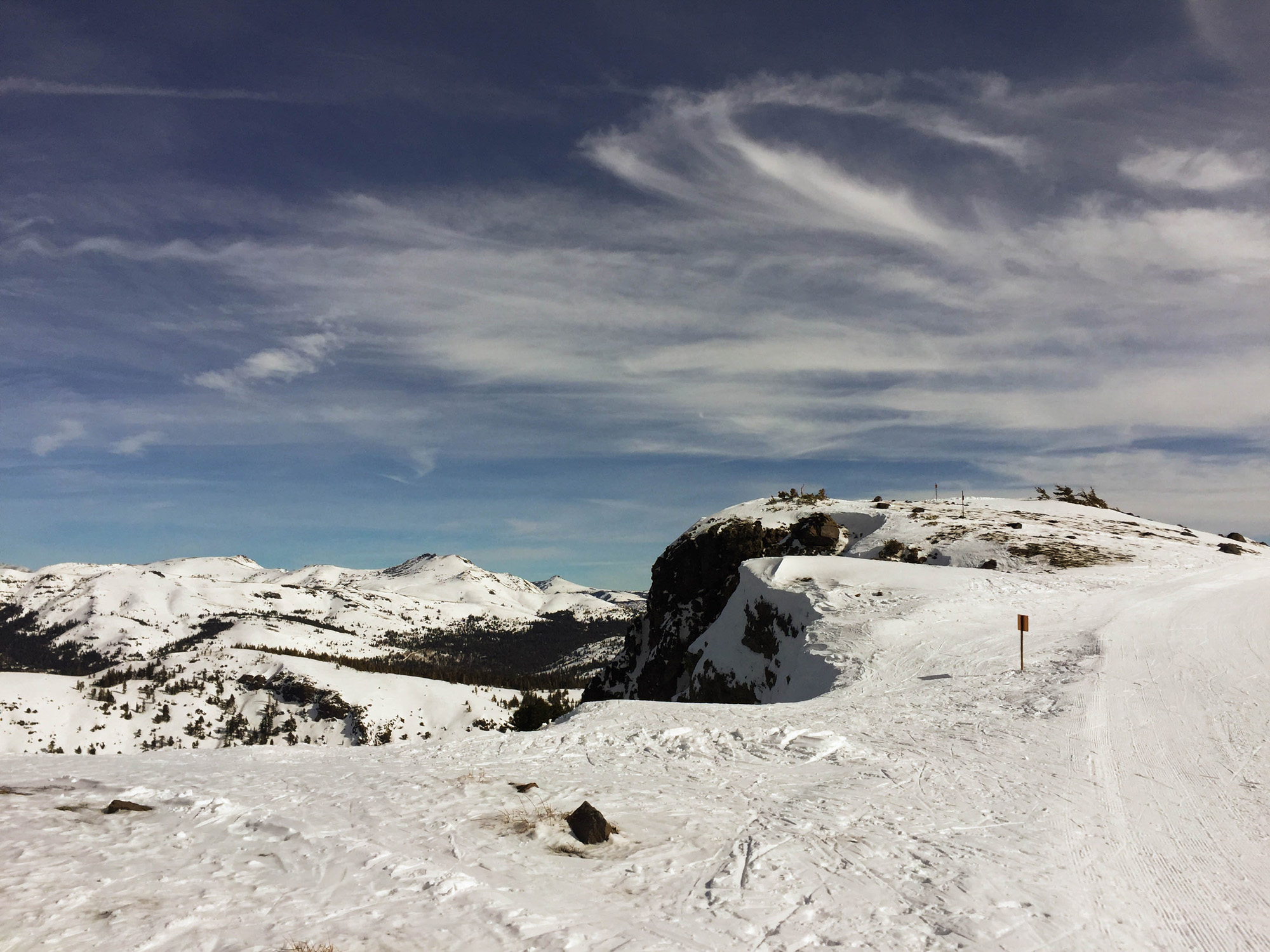 At lunch time, we soaked in some sun and enjoyed a locally brewed beer at Mountain Village. As the afternoon waxed on, we explored various runs off Wagon Wheel Bowl, and a few other spots on the main mountain. When it came time to call it a day, we were totally spent. This was the first time in recent history that either of us had spent four days in a row riding all day long. It was pretty amazing.
After going through the longstanding ritual of changing clothes in the ski resort parking lot (at least it was sunny and nice out), we packed up the Jeep and headed back toward Reno. The drive was pretty quick and painless. One suggestion that I have for anyone taking the Jetblue red-eye to NYC out of Reno: eat before you get to the airport. Every restaurant and bar shuts down at 8:30. One more pointer, the Jetlbue desk at the Reno airport is not open until 8:45. So, take your time getting to the airport.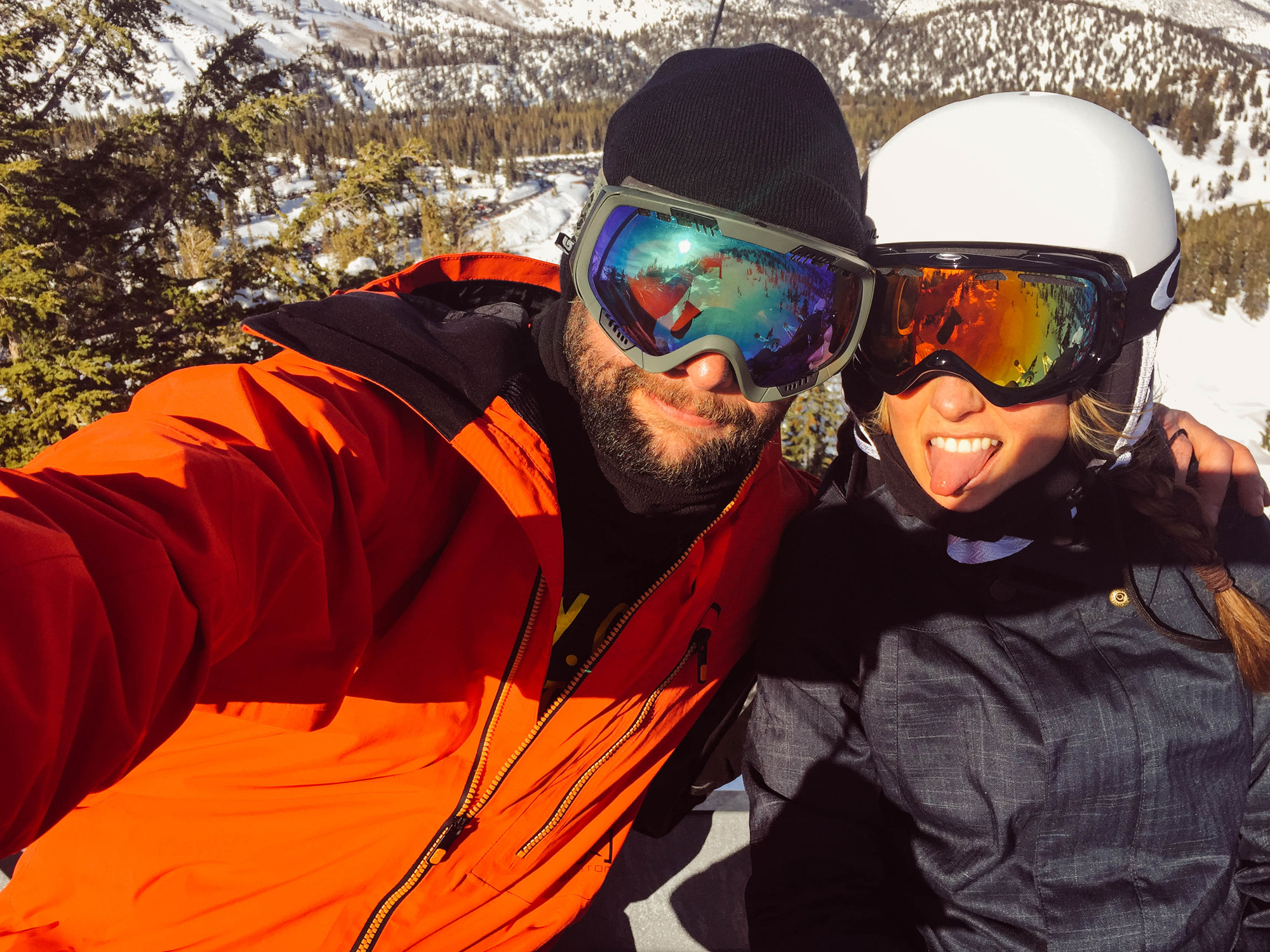 When B and I boarded the plane, we saw a familiar face. One of our NYC based friends was working the flight. She hooked us up with neck pillows and blankets, which is the last thing I remember before landing at JFK. This was the soundest that I have ever slept on an airplane. Once on the ground, we picked up our board bags and grabbed an UBER home. The flight landed early enough to miss rush hour for the most part. We were back in Manhattan in less than an hour, in time to shower and head to the office. And that… is how, from NYC to Reno, we rode four Tahoe resorts in four days.