Day 2

Continued from Part 1…. Saturday morning we ventured to the highest altitude resort in Tahoe, Mount Rose. Most resorts were reporting 23 feet of fresh snow in January. Mount Rose got 30 feet. It was apparent from when we first pulled into the lot that this resort was a "local" mountain. They still have the hang-tag lift tickets and everything. The traditional crowd and vibe was just the icing on the cake (the cake being the conditions and terrain). Most of the locals that we met were from Reno, which made sense, since Reno was entirely visible from the top of the "Northwest" lift. Mount Rose is like the Two Face character from Batman. On one side of the resort there are a series of gnarly chutes that stay buttery soft from being in the shade all day long. On the other side of the mountain, you have Slide Bowl, which is wide open groomers with a party at the bottom.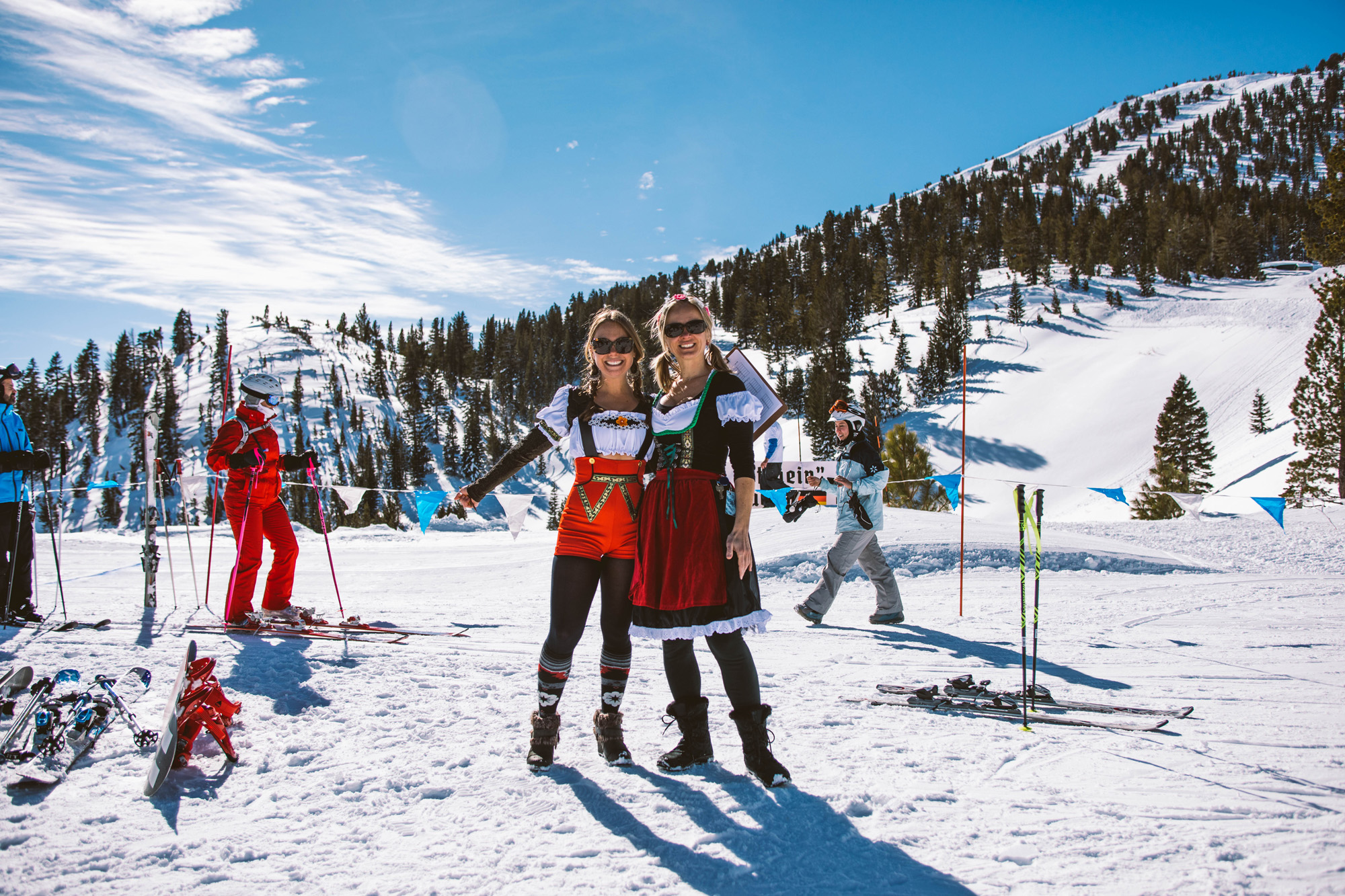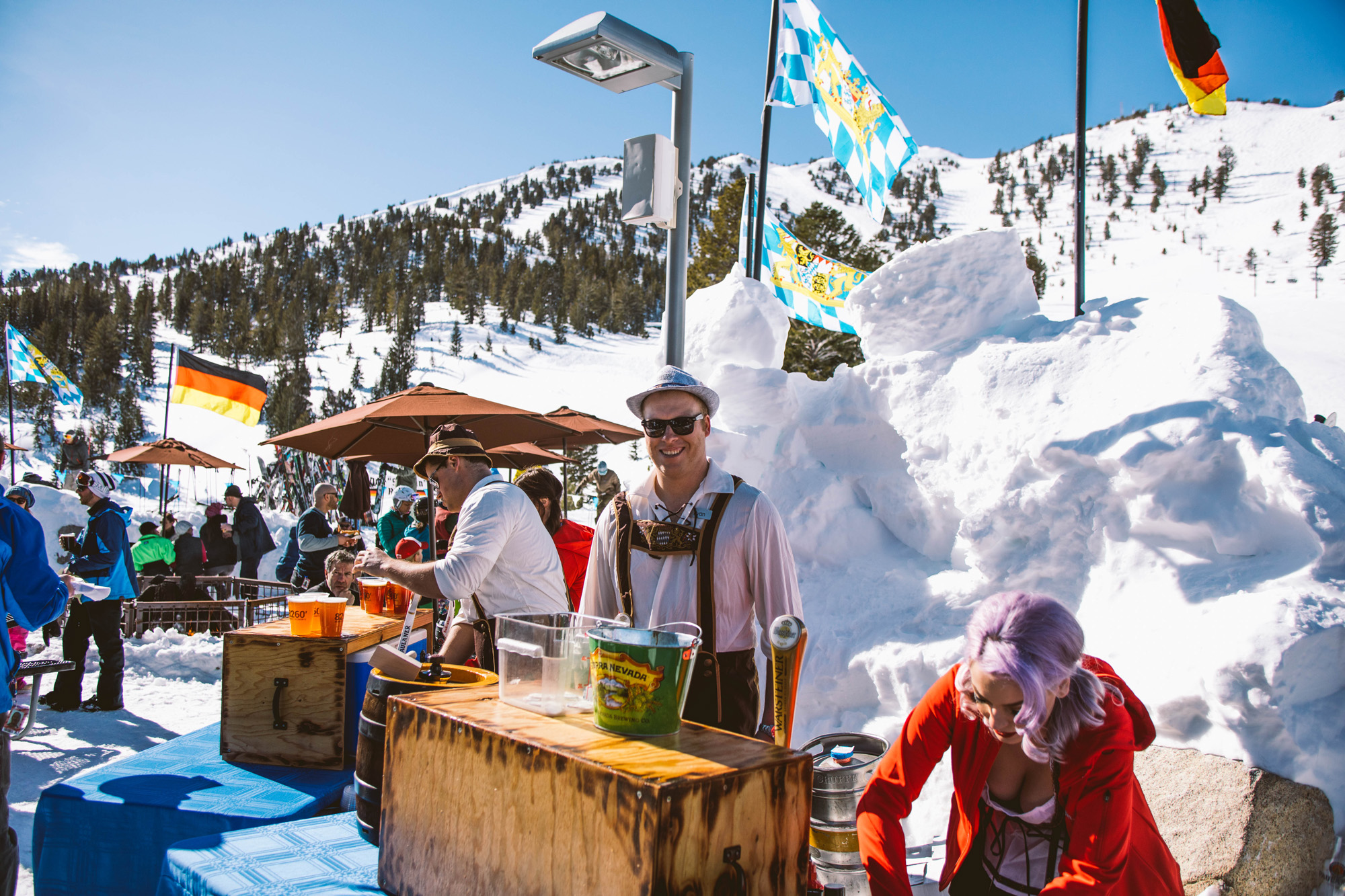 Yeah, there was a full blown biergarten at the bottom of Slide Bowl with $2 beers and $2 brats. In New York prices that is basically negative 10 dollars for all you can eat and drink. The DJ was alternating between polka and trap tunes. As if the high altitude beers and jams weren't enough, Mount Rose held a stein race open to all of those bold enough to compete. As far as midday ski breaks go, it was basically heaven. Our boy Mike Pierce was the master of ceremony; rocking lederhosen, filling steins and calling out the races. Vibe was so nice and family friendly that we almost felt like Tahoe adoptees.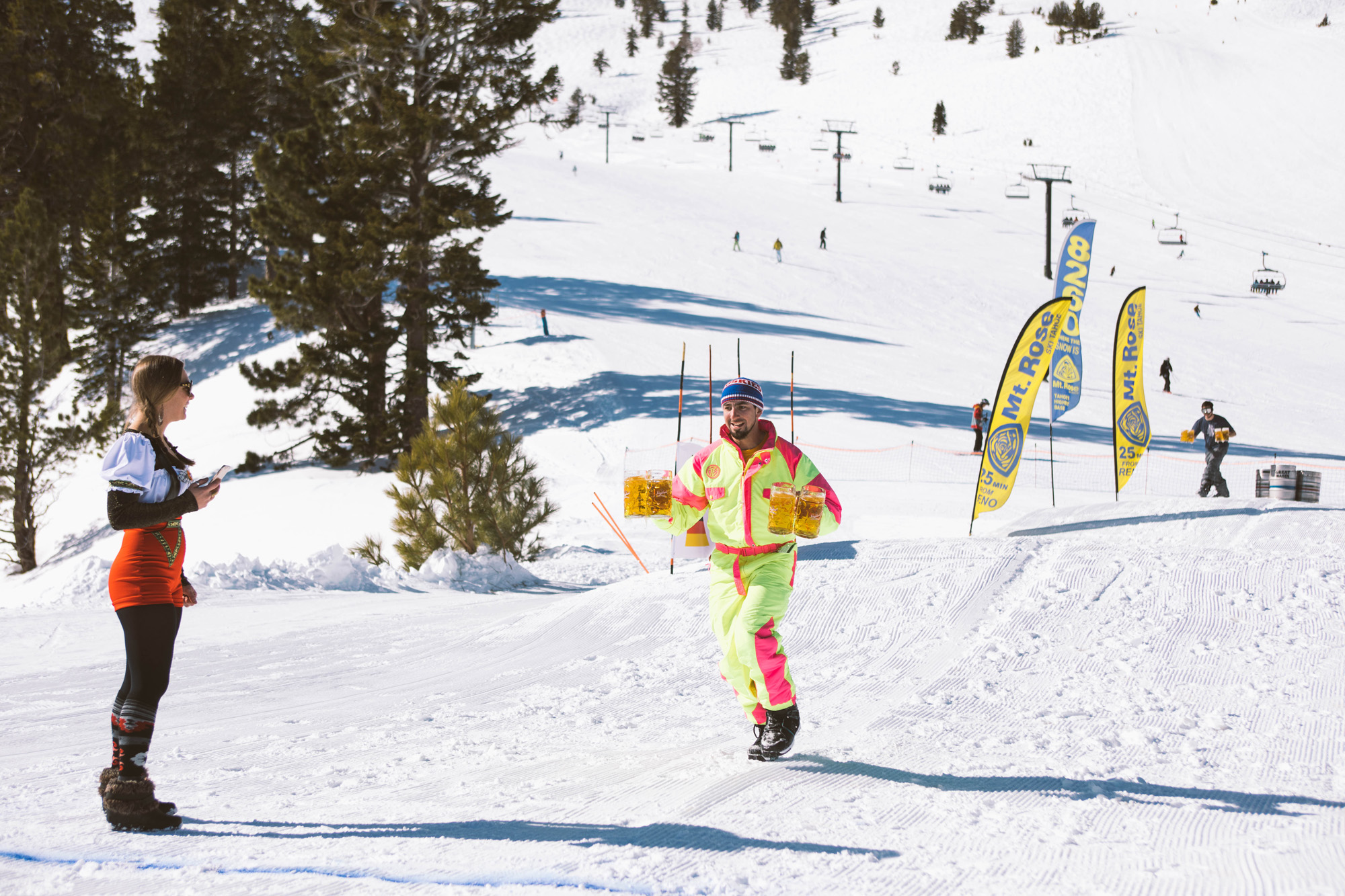 After two solid days of riding north lake, we packed up our board bags and headed to south lake. The scenery along the way was bananas. It was all I could do to keep my eyes on the road. We hit a nice horseshoe bend right before dusk and pulled off to take a couple of snaps. Mind you, we had to climb over a 10 foot bank of snow to get these images. Worth it. Also try not to judge base layer outfits too much.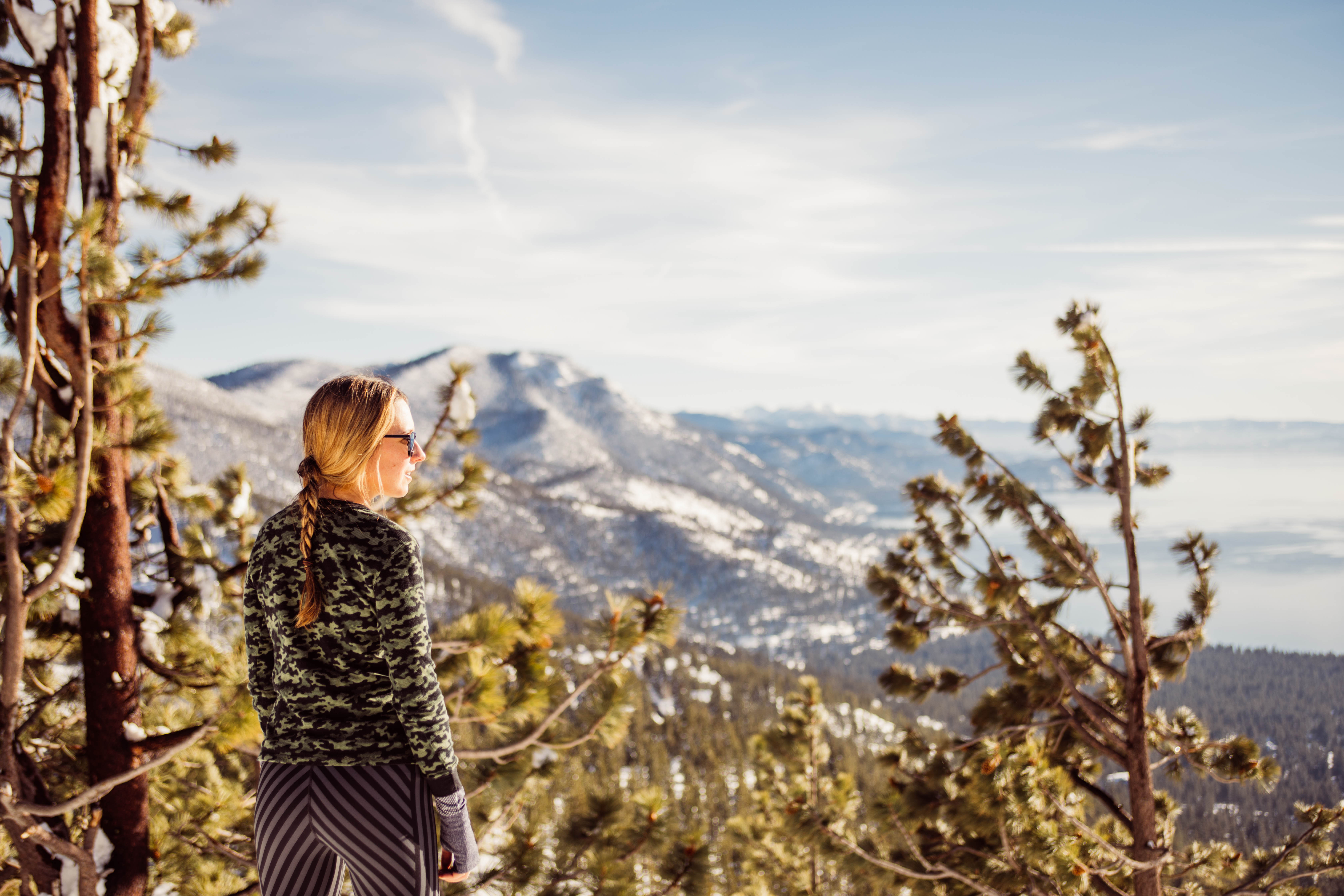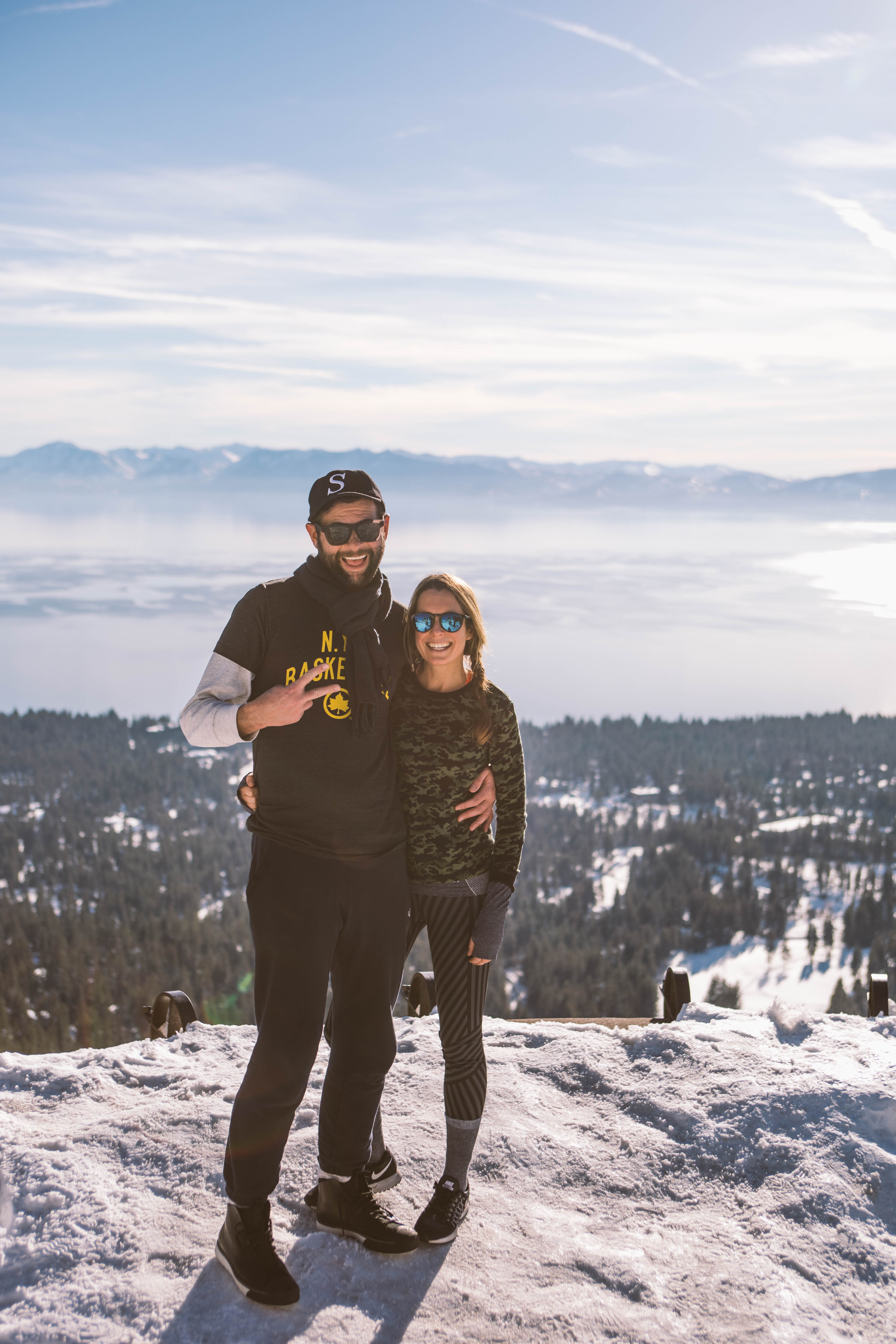 Saturday evening we arrived in south lake. We checked into Hotel Becket. This recently reno'ed boutique gem was exactly what we were looking for after two straight days shredding the gnar. For those seeking a raucous nightclubby scene, it is probably not the spot to choose. If you are looking for mellow lodging that is uber-proximate to the Heavenly gondola, you can't do much better. After checking in we wandered around Heavenly Village for a bit before ultimately dining at the new pub-restaurant at the Becket. When I say new, I mean it was literally the first night that they were actually open since the renovation. The staff were a handful of locals that looked like agency models wearing flannel. For apps, we had the wings and the fried pickles. Both were delicious. Hard to mess up fried food. But very good, just the same. Main course-wise I went for the chicken sando and a locally brewed IPA that was on tap. I was not disappointed. With food in our bellies and smiles on our faces, we retired for some much needed sleep.